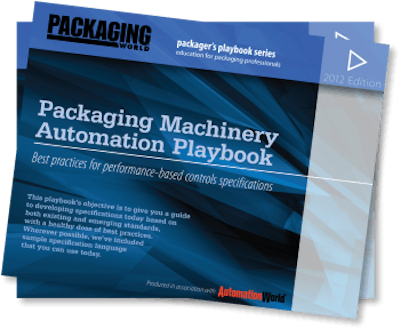 More than likely, you can increase machinery performance, drive down costs and simplify engineering and integration -- all by leveraging advances in technology and standards.
Written for packaging machinery builders and users alike, the latest in Packaging World's popular Playbook series explains trends and best practices to increase the efficiency of packaging lines.
Download this 85-page Playbook now -- learn how and why thought leaders are updating their automation strategies to gain first-mover advantage.
Topics include performance-based specifications, OEE, cost justification, PackML, networked safety, on-machine help systems and support agreements.
To download the Playbook, register here.
Why the Playbook? Learn why Keith Campbell, who wrote the introduction to this Playbook, sees packaging machinery specifications evolving.
http://www.ontheedgeblog.com/blog-mt1/2012/02/evolving_strategies_for_packag.php