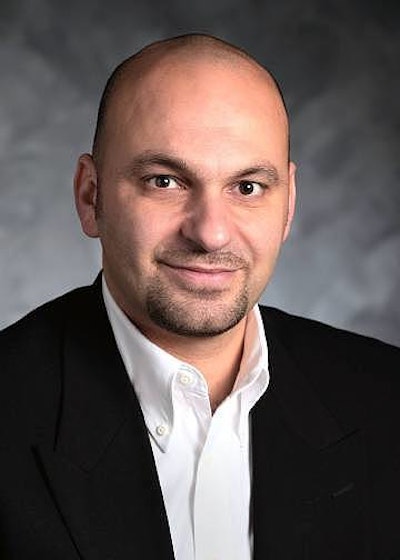 For an RFID project in supply chain management, this is especially true because RFID technology is relatively new in applications such as warehouse and logistics management, inventory control and item level identification and tracking. This means that while vendors can play a major role in helping to design, implement, and manage solutions, they bring only a small set of industry-wide references, best practices and case studies as aids. RFID vendors must often rely heavily on their own skills, expertise and resources. With this critical distinction in mind, let's take a look at how you can maximize your chances of a successful RFID implementation by evaluating and choosing the right set of vendors.
Pick The Approach That's Right For You
There are fundamentally three approaches to choosing vendors. They are: Best-of-Breed, One-Stop-Shop, and Trusted Advisor. Let's examine each separately to figure out which one is the right one for you and your business.
Best-of-Breed
The Best-of-Breed approach involves choosing the best vendor for each specific portion of an RFID project. For example, you can select the best vendor of tags and readers, select another vendor that is best at installing and testing, and select yet a third vendor that is best qualified to do application integration or training within your enterprise. The choice of which vendor is the best often depends on the specific application and industry. For example, a particular vendor may have the best high-frequency (HF) tags and readers for rugged environments in factory floor automation applications. The same vendor may not be the best choice for UHF tags and readers for inventory management applications in a packaged goods warehouse.
The Best-of-Breed approach implies that you are in control and manage all aspects of the project in-house.
One-Stop-Shop
The One-Stop-Shop approach requires choosing one single vendor to act as the primary contractor vendor for an RFID project. In this case, the primary contractor often manages the entire lifecycle of the project from design and planning to deployment and maintenance. This usually means that a single vendor is responsible for all phases of the project and takes responsibility for selecting subsequent vendors (sub-contractors) if it cannot fulfill certain aspects of the project on its own. For example, if the primary contractor is a systems integrator, it likely has to outsource its selection of tags and readers to an RFID hardware vendor.
The One-Stop-Shop approach means one vendor is primarily in control and manages all aspects of the project.
Trusted Advisor
The Trusted Advisor approach is a hybrid version of Best-of-Breed and One-Stop-Shop. This approach requires you to maintain the overall project management responsibility in-house and hire a vendor to act as a trusted advisor. This trusted advisor helps you in an objective manner. In this scenario, a trusted advisor often directly helps with certain aspects of project implementation. For example, if the trusted advisor is a platform vendor, it should be fully capable of architecting a solution and installing many of the hardware and software components related to the project.
For RFID projects in particular, this approach is often the most sensible. First, due to the fast evolving technological advances, it is much harder for a business implementing an RFID project to keep up with the most recent vendor offerings. A trusted advisor's primary responsibility is to continue to enrich its knowledge base and is more likely to always know the "latest" and the "greatest." Second, a trusted advisor is likely to have a more objective view of other vendors and is not likely to be "tied" to any particular set of vendors.
The Trusted Advisor approach means you are primarily in control and manage most aspects of the project in-house.
Prepare A Vendor Comparison Checklist
One you have agreed upon the approach that's right for your project, you are ready to compare vendors. The following checklist will help you evaluate competing vendors objectively to make the appropriate choices.
Vital Statistics. This includes number of employees, recent revenue/profitability figures, geographical reach, and the number of customers. Although these metrics should not be the only determinants, they provide a good health check. In fact, for a fast evolving technology like RFID, small start-up companies with few employees and few customers are nimble and adaptive and are likely to possess the very skills that may not be available at larger, more mainstream companies.
The Management Team. This provides insight into the overall expertise of the vendor. Particularly with smaller vendors, it is important to have a management team that has a solid history of industry experience and expertise and a demonstrated capability to lead and manage its staff effectively.
Customer References. Although the number and brand name of the references is important, it is more important to determine if these references have deployed projects similar to the ones you are contemplating. The references should also confirm a track record of high-quality work, on time and within budget.
Experience in RFID Technology. This is important to consider only if you believe that RFID experience is critical to the particular phase of the project for which you are considering the vendor. For example, if you are looking at a consulting firm to help your organization implement change management processes, it is more important to find a firm that has experience in change and process management rather than in RFID-specific technology.
Experience in Your Industry. This one is important regardless of the particular phase of the project for which you are considering the vendor. You want to make sure that the vendor has adequate experience and expertise in your particular industry. Without this experience, a vendor is not likely to do a good job by taking a holistic approach to implementing a solution.
Partnerships and Alliances. A vendor's ecosystem of partners and alliances speaks to its track record, experience, and credibility in the industry. This is particularly true with smaller vendors. Always look for vendors that have a well-known set of partners and alliances that are willing to be used as references. At the same time, large vendors also need the backing of small but niche, industry-credible vendors that can help fill any gaps the large vendor may have in its offerings.
Adherence to Standards. It is important to assess the importance and impact of standards for your project. For example, if you are a Wal-Mart supplier and have to comply with the EPC standards, you need to make sure that the tag vendor offers compliant and tested EPC tags.
Open Architecture. Products that offer an open architecture can save you from vendor lock-in and ease the integration efforts. This is necessary for any medium- and large-scale RFID project.
Keep Vendor Categories Top of Mind
Now that you are armed with your selection criteria and checklist, you need a basic segmentation of the primary vendor categories to help you with your final vendor choices. Note that many vendors offer solutions that fall into several of these categories.
Tag and Reader Vendors
There are a variety of RFID tag and reader vendors in the market today. Many of these vendors have been in the RFID business for several years, and some for a couple of decades. Whether they are large or small, they often have a successful record of accomplishment in the areas where RFID technology has been applied for quite some time—for example, for factory floor automation. Many offer specialties in specific industries. With the newer opportunity of applying RFID in the supply chain, many new tag and reader vendors have entered the market in the past few years. These vendors generally support EPCglobal standards and offer UHF tags and readers. Some of the older vendors have also started offering EPC-based products. Although many vendors in this category offer both tags and readers, some specialize in building tags or readers only, often for very specific targets such as rugged tags for harsh environmental conditions.
RFID Middleware Vendors
RFID middleware is generally most applicable to supply chain applications of RFID. Therefore, RFID middleware products and vendors have been around for only a few years. Prior to the entry of RFID middleware products, most functions performed by today's middleware were customized to fit the specific needs of RFID applications. Because these applications were typically simpler to implement (compared to supply chain applications), many of the sophisticated features of today's RFID middleware were not necessary.
Platform Vendors
Platform vendors consist of the handful of enterprise hardware and/or software platform providers. They include Sun Microsystems, IBM, HP, Microsoft, Oracle, and SAP. These are important vendors to consider for all RFID projects. After all, any RFID application needs an enterprise computer system or network with which to interact. Because of the depth and breadth of their experience and expertise, systems vendors are also excellent candidates for the Trusted Advisor role we discussed earlier. Moreover, almost all of these platform vendors also offer RFID specific solutions, such as RFID middleware.
Application Vendors
Certain application vendors play a critical role in RFID projects, specially when it comes to supply chain management applications of RFID. These vendors offer an array of software applications that control various aspects of enterprise resource planning (ERP) or supply chain management (SCM) such as inventory control, warehouse management, supply chain execution, and logistics management. RFID tag data is one source of data input to these applications. Therefore, many of the vendors are creating interfaces that allow the flow of RFID data into their software applications in a seamless manner.
Systems Integration and Consulting Vendors
Systems Integration vendors come in two major varieties: large and small. Large systems integrators are well known in the industry and lead the way in implementing and integrating large-scale enterprise IT applications. Many have started specific RFID practices, often in targeted industries. The majority of RFID projects "big enough" for large systems integrators and consultants are in the supply chain management area. Smaller systems integrators make up the rest of the landscape. Note that many of the vendor types we described earlier also offer these services, which, for the most part, fall under the small category. Systems integrators are often a natural choice for the One-Stop-Shop approach.
Value Added Resellers (VARS)
VARs essentially act as a selling channel (often local or regional) for the different hardware and software vendors we described earlier. VARs add unique value to the products they resell by creating custom packaging of the original products and by providing other complimentary services such as consulting, installation, training, and integration. A VAR is also a good choice for playing the Trusted Advisor role.
Third Party Logistics (3PL) Providers
3PL providers are unique to the supply chain industry and provide outsourcing services to help manage the logistics associated with the supply chain process. The RFID labeling process at a small- or medium-sized consumer packaged goods (CPG) manufacturer may benefit from being outsourced completely to a 3PL provider who receives cases and pallets, applies RFID tags on them, and ships them to a retail distribution center.
You now have all the ingredients necessary to make the right decisions when it comes to choosing vendors to help you implement your RFID project. Remember, when it comes to supply chain applications, the lack of industry-wide experiences and roadmaps means vendors must possess creative and intuitive skills to help overcome many issues and problems that may present themselves for the first time. So the choice of vendors with the appropriate expertise and staying power in the RFID field becomes even more critical.
Shahram Moradpour is the co-author of RFID Field Guide and co-founder of Cleritec Systems, a provider of RFID solutions for manufacturing and pharmaceutical industries. He advises companies on how to deploy RFID successfully. His past experiences include executive leadership and business development at Sun Microsystems, consulting to Fortune 500 companies and distributed software development.
Companies in this article