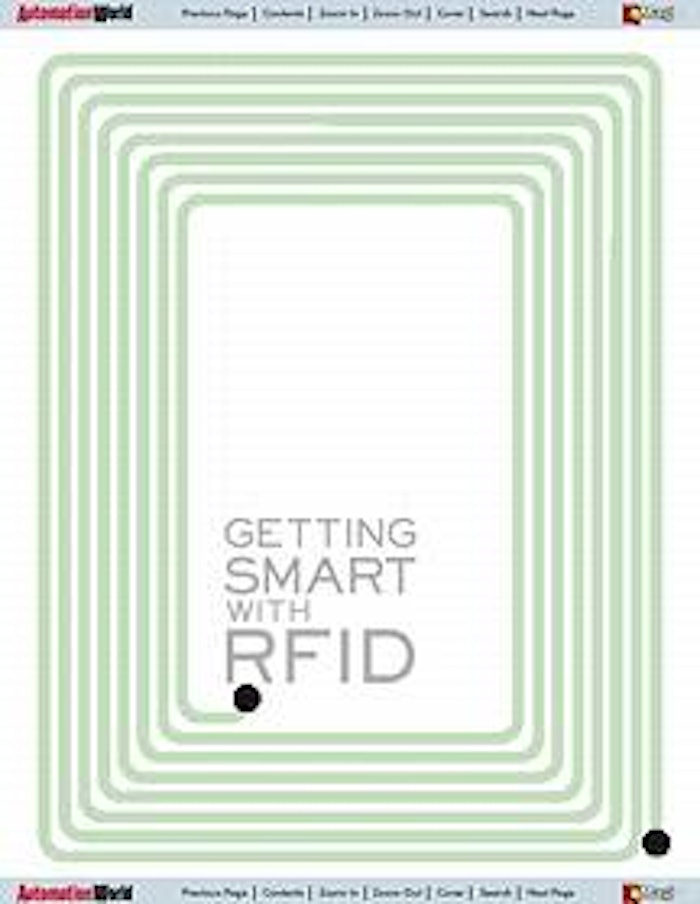 Although the two-page feature, Getting Smart with RFID, is work-in-process focused rather than packaging centered, it does offer some solid observations. Some of those are courtesy of Howard Jenkins, executive vice president of Youngstown Systems Company, Inc., Youngstown, OH, along with those of industry experts. The automotive parts supplier recently integrated smart tag--read and write--RFID technology from Texas Instruments into its factory.
The auto parts producer followed a mandate from the Big Three Automakers, which is reminiscent of the mandate of Wal-Mart and other retailers to consumer packaged goods companies.
According to Youngstown's Jenkins,"The only problem is that tags are 60 to 80 cents a pop, and GM isn't going to pay for it."
Sound familiar?
Also, the article features an interesting sidebar, Bar Codes Are Not Going Away. In it, Steve Banker, service director, supply chain management at ARC Advisory Group, weighs in with this observation: "I don't think it's ever going to be an either-or with bar codes and RFID. There are some processes where RFID makes more sense, but bar code[s] [are] cheaper. In the future, you'll need a platform that handles RFID, global positioning systems, and bar codes."
Companies in this article