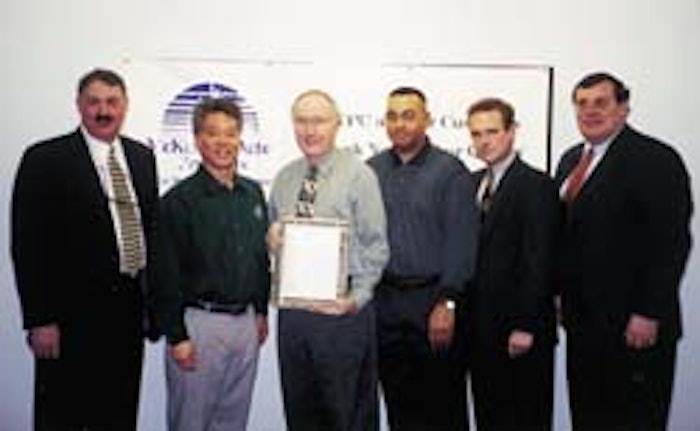 Creative Packaging Corp. (Buffalo Grove, IL) was presented the Supplier Certification Award from McKesson Water Products Co.
International Paper (Purchase, NY) is the recipient of the World Environment Center's Gold Medal for Intl. Corporate Environmental Achievement.
Liberty Paper Inc. (New Hope, MN) hosted Minnesota Governor Jesse Ventura, presenting him with a plaque commemorating the company's 1995 start-up.
Wisdom Adhesives (Franklin Park, IL) celebrates its 125th anniversary this year.
NorthStar Print Group (Milwaukee, WI) became the first printer to be designated a Clean Corporate Citizen by the state of Michigan.
ISO 9001 certification: Multisorb Technologies, Inc. (Buffalo, NY).
ISO 9002 certification: National Starch and Chemical (Bridgewater, NJ) for its Rayong, Thailand, plant; Adept Technology, Inc. (San Jose, CA).
Companies in this article