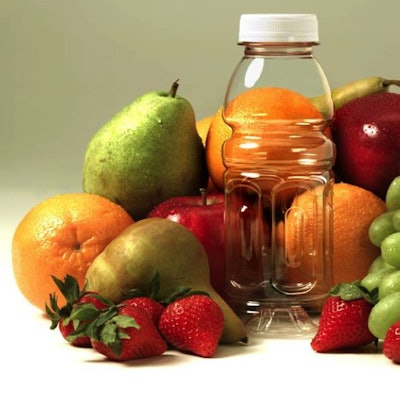 In addition to a full range of Diamond Clear bottles for custom, hot-fill, and wide-mouth applications, Diamond Clear is available in preforms to customers that operate their own blow-molding machines, and aseptic fillers running integrated blow-fill lines.
Packages made with Diamond Clear are perfectly clear, and protect sensitive products for up to two years, according to the company.
Diamond Clear has received three food contact notifications from the FDA, and is approved for all food types and for frozen storage through hot-filled conditions. The material is also approved for food contact by Health Canada and is commercial in Mexico and the Australasia region.
Companies in this article