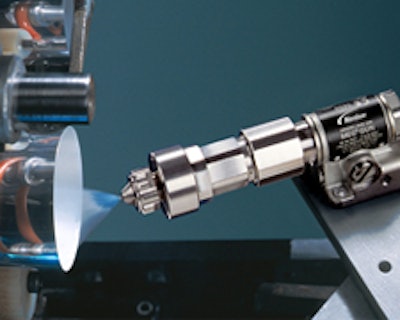 The MEG provides proven accuracy and durability and enables can manufacturers to reduce operating costs and improve quality. The MEG also provides ease in disassembling the front end of the gun, and employs safety features for flammable spray materials. Other benefits include:
• Fast response provides more open time for each spray cycle, which allows higher film weights when desired and lower operating pressures.
• Cool operation contributes to the fast response time and minimizes film build-up inside the gun, reducing maintenance.
• No internal metal-to-metal friction assures less wear, longer service life and cooler operation.
• On-line gun-module replacement speeds maintenance.
After January 2013, the A20A guns will no longer be available, but Nordson will continue to provide the essential spare parts until January 2018.
Companies in this article
Videos from Nordson Corporation