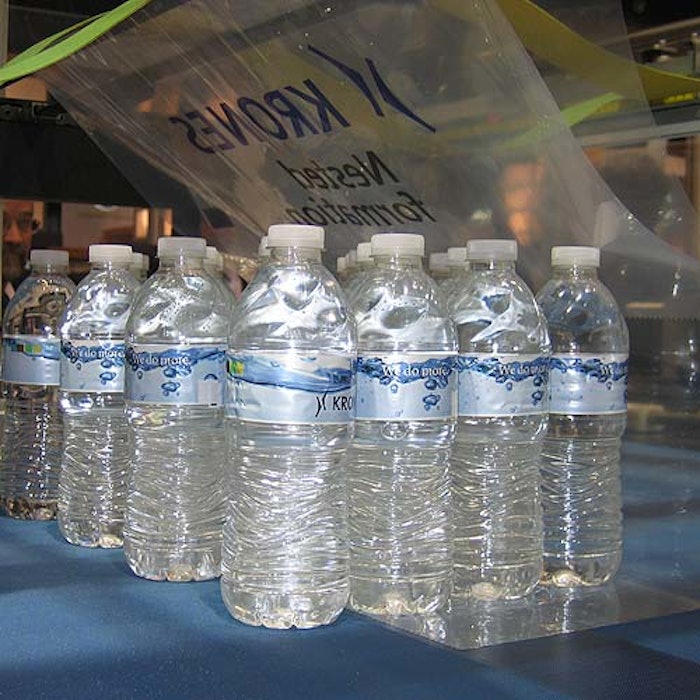 Nested packs might be a packaging option of the future for consumer packaged goods companies. Konie Brenneman, marketing manager at Krones Inc., says the advantages include improved pallet efficiency in which water bottles, for example, interlock with each other in a film-wrapped configuration.

A trayless, nested-bottle arrangement is possible with the Variopac Pro TFS 70, which Krones is introducing at PACK EXPO. Inside the Variopac, nonreturnable containers no longer are packed in a linear configuration. Instead, they are offset by half a bottle diameter to creak a pack.

For example, four bottles in a row can be offset by half a bottle diameter from the next row, or the formation can be composed of alternate three- and four-bottle rows.

The Variopac 360 operates at speeds of 30 packs/min to 100/packs/min.

Additional advantages are increased package stability and the elimination of a pad or tray. Beyond that, a lighter-gauge film can be used.

The space requirement of the pallet is up to 15% smaller, depending on the formation.
Companies in this article