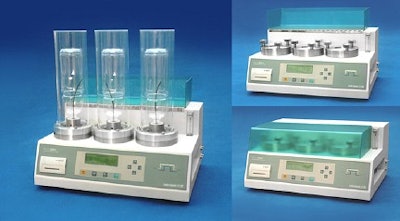 Characteristics
* Equal-pressure principle which is more like actual of production.
* High resolution, accurate test data.
* Two test models of such as package and film, and easy to change.
* Professional software, perspicuous test course.
* Test data is stored forever, easy to search and compare.
* Users can get other gas permeation data by Labthink°Øs technical support. Multifold functions in one.
* Employs best elements in the world, steady and reliable running.
* LCD shows test parameters, friendly human-equipment interaction design.
* Keep running while power down, free from the interference of power down.
* Compatible with ISO, ASTM and various oxygen transmission test standards.
Companies in this article