Leibinger: Ink-jet printer
The Jet 1 continuous ink-jet printer from Paul Leibinger (Greenwich, CT) controls as many as 16 print heads to produce 0.8-mm- to 20-mm-H (0.03" to 0.8") alphanumeric text, bar codes and logos at speeds to 10 characters/sec.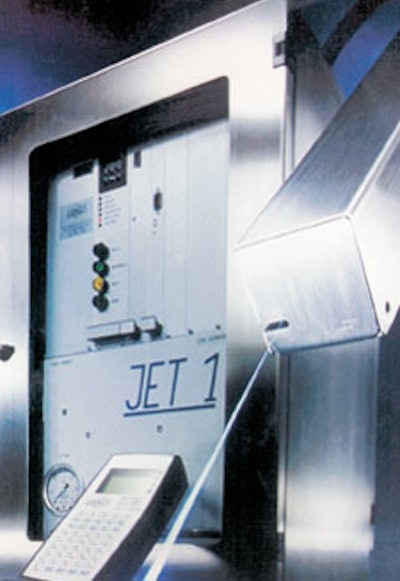 During downtime, the unit can be sealed so that ink circulates, reducing start-up time.
Companies in this article
Fill out the form below to request more information about
Leibinger: Ink-jet printer
Playbook: Flexible Pack
Learn tips for success as you explore bagging, pouching & wrapping equipment.
Download Now