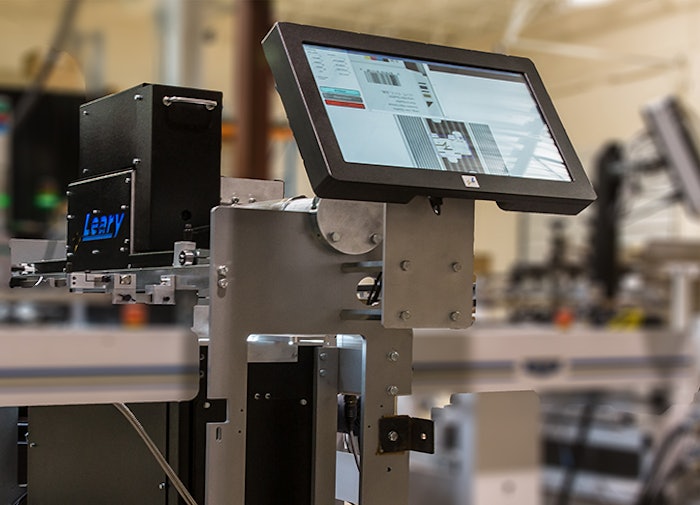 This installation gives Colbert Packaging the distinction of having 100% vision inspection capabilities throughout all three of its manufacturing facilities.
Providing sharper and more consistent accuracy than traditional uncontrolled manual inspection, the new system returns the earliest possible detection of quality defects from blemishes to imperfect lot/date panels.
"The new Leary QA system has a camera that scans the entire carton against the approved customer-supplied proof for visual quality defects," says Nick Stober, Colbert's Elkhart production manager. The LearyVIEW has Eye C lnspection software that allows for 100% inline inspection for quality defects at up to .4 milimeters (1/64 in.) and speeds of 400 meters/minute (1300 feet/minute). It enables defect detection such as missing copy, dots, streaks, oil spots and any imperfection on the printed surface. Individual defective cartons can be kicked out without affecting the production run.
Chris Leary, director of sales at W.H. Leary Company states, "For many of our customers, there is a real advantage in retro-fitting print inspection technology to existing folder-gluers.This saves valuable time from sorting potential defects, and ensures all cartons produced meet the requirements of the end customer." This means Colbert's pharmaceutical and consumer customers receive product faster with greater quality assurance.
Companies in this article