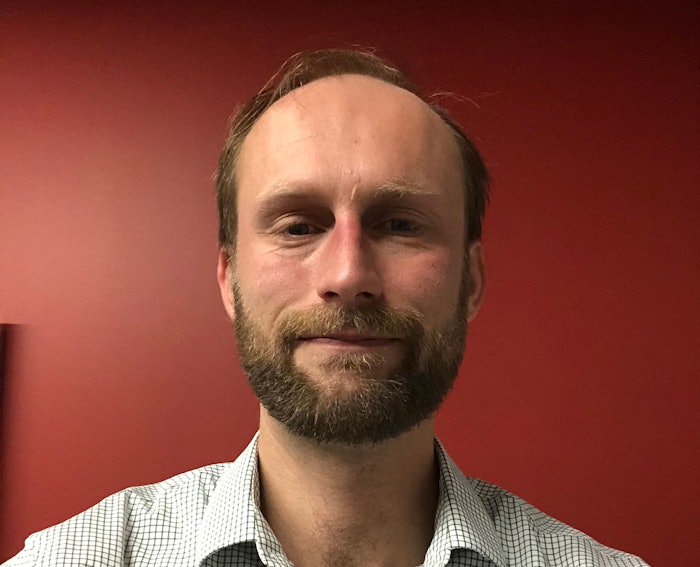 "It's an exciting time to be part of an expanding company. There are a lot of things taking place and it's great to be in a position to add the caliber of people we have in the last five or six months," explained Peter Fox, Senior VP of Sales. "These guys have solid mechanical backgrounds and they were very quick to learn about Somic equipment. Our customers are going to love working with them."
Daniel Freeman is a U.S. Army veteran with 14 years of supervisory maintenance experience. With a background in the installation of equipment, he has considerable experience in components testing, electrical, mechanical, and electromechanical assemblies, and was cited for his ability to complete difficult or unserviceable projects ahead of schedule. Most recently, Freeman was a mechanical technician for a Minnesota service provider of servo systems and motion controlled packaging machines.
Andre Jackson has over 17 years experience, serving mostly as a field service engineer or system engineering technician. His talents have allowed him to travel the world to troubleshoot and repair complex mechanical and electronic systems. In his most recent position, Jackson integrated manufactured systems and subsystems and worked with his company's engineering team on new product hardware and software configuration.
Jesse White joins Somic America with experience in the food processing industry as a machine maintenance technician. He has worked on complex PLC systems including Allen Bradley, Fanuc and Siemens, in addition to a wide range of packaging and printing machines. White also spent time in the energy industry as a maintenance technician, troubleshooting and repairing electrical, hydraulic or pneumatic machinery.
Companies in this article