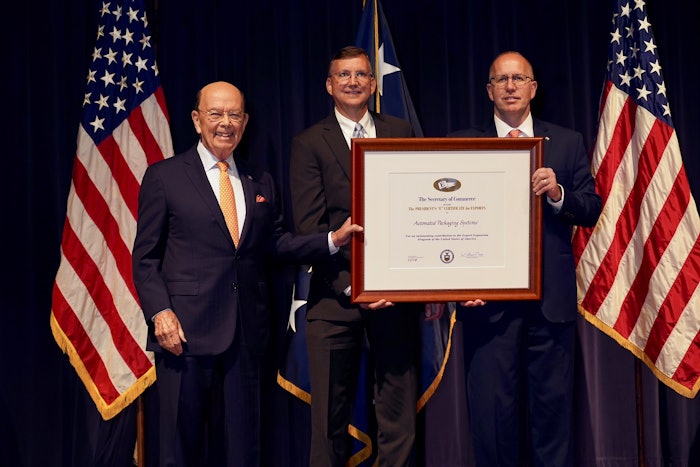 "The "E" Awards Committee was very impressed with Automated Packaging Systems' flexible international sales model, which supported consistent growth in export sales over the past four years," said Secretary Ross in his congratulatory letter to the company announcing its selection. "The company's record of exports to more than 25 countries was also particularly notable. Automated Packaging Systems' achievements have undoubtedly contributed to national export expansion efforts that support the U.S. economy and create American jobs," Ross added.
Headquartered in Streetsboro, OH, Automated Packaging Systems is a global packaging supplier with sales, service and distribution offices throughout North America, Europe, Latin America, Asia, and Australia.
"Exporting is an important part of our business," said Cliff Brehm, President of Automated Packaging Systems. "From our humble beginnings in a garage in Queens, NY to full North American expansion to now providing customers with innovative packaging solutions on nearly every continent, we are honored to receive this award, which reflects our commitment to our customers worldwide," he added.
Companies in this article