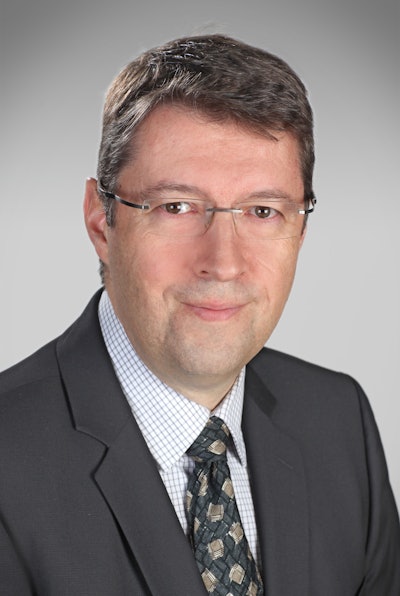 Thierry Fabozzi was appointed to President of Plastic Technologies, Inc. (PTI).
In 2012, he joined the company as managing director of PTI Europe S.a.r.l., Yverdon, Switzerland. Fabozzi will report to Betsy Brady, chairwoman of the board, Plastic Technologies.
Fabozzi has a 30-year track record of significant packaging technology and business development achievements. For the past five years, he has helped major European brand owners achieve their packaging objectives. Before joining PTI, he was the business stream packaging leader and rigid packaging specialist for Nestlé's Nestec Product Technology Center Orbe, Vevey, Switzerland.
Before that, he spent seven years in technical and business development positions with Milacron Plastic Technology Group. This included the Ferromatik injection molding machine operation in Germany, as well as the Uniloy blow molding business unit in Michigan. His experience also includes eight years as a technical and research and development manager with Tetra Pak Plastics, Inc., Geneva, Switzerland.
"Thierry's multidiscipline experience in the packaging sector makes him uniquely qualified to lead PTI's global initiatives," Brady says. "Having spearheaded projects for brand owners, machinery manufacturers and material suppliers his entire career, he is ideally suited to take our business to the next level."
Companies in this article