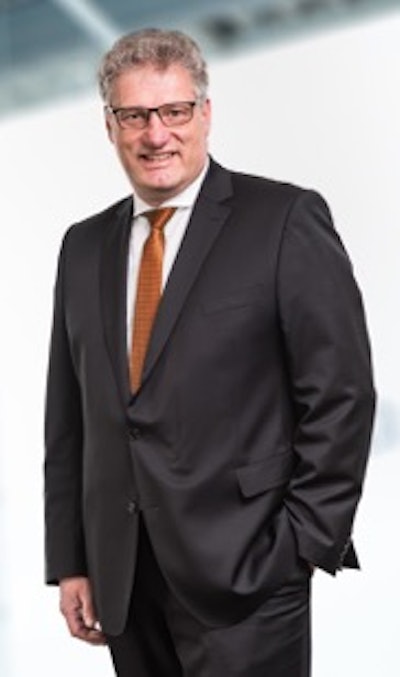 Dr. Thomas Cord has been the new Managing Director of machinery engineering company Loesch Verpackungstechnik since August.
The 52-year-old has many years of experience in packaging machinery engineering and automation engineering under his belt. Originally from Heidenheim, he studied for a degree in IT at the University of Karlsruhe in 1992 and then stayed on to be awarded a PhD five years later. During this time, his work at the Research Center for Information Technology covered projects relating to robotics and automation in machinery engineering. In 1998, Cord then became Research & Development Division Manager at ELAU, a manufacturer of automation solutions for the packaging industry. After the company was acquired by Schneider Electric, he was appointed Chief Executive Officer in 2005. From early 2010, Cord was CEO of the "Automation" Business Unit at Lenze, which develops and markets automation solutions for various segments of the machinery engineering industry.
Sustaining ambitious growth
Cord will assume the former duties of Andreas Graf, who departed from the packaging machinery company by mutual agreement.
"My aim is to consolidate LoeschPack's position as a market leader in confectionery packaging. We are an international technology company and thus exposed to global competition. This means that innovation, continuous development and a passion for detail are absolutely essential to our success. I will be counting on the skills, creativity and initiative of my employees to fulfil this brief," says Cord.
In the process, he remains fully committed to the heart of the corporate philosophy: "Our customers are key to the quality of our products. That's why we will continue to focus on their needs and engage in in-depth dialogue with them."
It's particularly in the field of digitization that Cord sees an exciting future ahead.
"In the next few years, the digital transformation will be one of the main challenges facing medium-sized machinery engineering companies. What it involves is not just the machinery itself but rather the intelligent networking of different processes and systems among users."
He wants to draw on his experience in various segments of machinery engineering to give valuable impetus to the company's development and growth.
"I'm looking forward to tackling the challenges ahead with a strong and efficient team," says Cord.
Olaf Piepenbrock, Managing Partner of LoeschPack's parent company Piepenbrock, is highly enthusiastic about the partnership with Cord.
"In securing Thomas Cord for our company, we've gained an acknowledged expert in his field. With his expertise and leadership qualities, he will help to drive LoeschPack's business to new heights."
Companies in this article