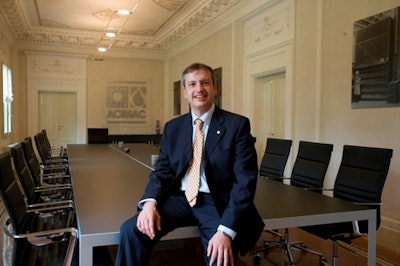 The Marchesini family and the board of directors of Marchesini Group, Pietro Cassani, as the new CEO of the company. Cassani is known for his technical and organizational competences and will boost the company's competitive level in an ever-demanding worldwide market, according to the company.
"The future challenges of a rapidly changing world, along with the desire to continue growing, have convinced us to broaden the group of managers who have backed us constantly over the years. The aim is to make the business even more coordinated, a role-leader in its markets and additionally efficient in terms of customer care," says Maurizio Marchesini, chairman. "Cassani is joining our team to help us become even greater, not only in terms of dimensions, but also in terms of reputation and competitiveness in the world of packaging machinery for pharmaceuticals and cosmetics; I am also expecting his contribution regarding expansion plans through extraordinary transactions."
This appointment does not mean that the family intends to resign from the business or from its management; on the contrary, it will strengthen the family's involvement in a new strategic role to assist customers more.
Maurizio Marchesini will be the chairman, Marco Marchesini will be the executive and production director, Valentina Marchesini will be the human resources director and Marinella Alberghini Marchesini will be the executive and organizational director. The managers will remain, too.
"I am truly excited to take on this role," Cassani says. "I am certain that the values of this business will guide me. By collaborating with all the players involved, Marchesini Group will be able to look forward to great achievements."
Marchesini Group is about to end 2016 with a 4% increase in its turnover (280 million Euro) compared to 2015. The orders received, by the end of the year, will be just a few points higher than the result of last year, according to the company.
Previously, Cassani served as general director of SACMI.
Companies in this article