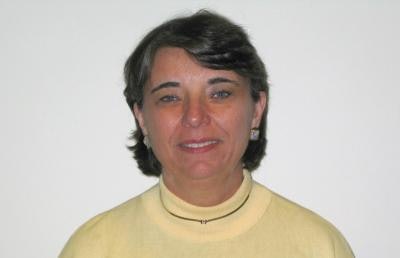 The American Institute for Packaging and the Environment (AMERIPEN) has announced that its first executive director, Joan Pierce, is stepping down, after steering the organization through its first years. Her retirement is effective March 30.
Pierce was instrumental in the formation of AMERIPEN, and she helped set the initial strategic direction of the organization, both as a founding member and as the group's first president. Upon her retirement from Colgate-Palmolive at the end of 2011, Pierce was persuaded to take on the role of AMERIPEN executive director. During her tenure, AMERIPEN says the organization grew significantly in membership and launched several important initiatives.
"Joan's drive, insights, and experience in the packaging industry made her uniquely qualified to lead AMERIPEN through our creation and launch phase. We thank her for her hard work and dedication, and for her vision that helped us lay the foundation for future action," says AMERIPEN president Gail Tavill of ConAgra Foods. "Although we will miss her presence as AMERIPEN transitions into the next phase of our work, Joan's efforts have certainly earned her the opportunity to make this personal transition, and we wish her all the best in her new life."
Says Pierce, "It has been an honor to serve as AMERIPEN's first executive director, and it has been a thrilling ride! I feel fortunate to have been in a position to help start AMERIPEN on its path to success, as it now works to address important issues that will have global impact. This experience has been a fitting capstone for my lifelong career in packaging, and I am grateful to AMERIPEN for affording me this adventure."
Pierce joined AMERIPEN after having spent 40 years in the packaging industry, holding increasingly responsible technical, managerial, and leadership positions. She is a graduate of the Michigan State University's School of Packaging. She was employed at Eastman Kodak Company, Bausch & Lomb, the Dial Corporation, and the Coca Cola Company, in addition to Colgate-Palmolive.
Pierce has served on the industry advisory boards of the MSU School of Packaging, Rutgers University's School of Engineering, and the Packaging Science Department of Rochester Institute of Technology. In 2012, the International Safe Transit Association presented her with its highest honor, the R. David LeButt Packaging Education Award, and she was named to the Michigan State University School of Packaging Hall of Fame. Pierce also was a member of the U.S. delegation to the ISO Subcommittee on Packaging and the Environment.
The AMERIPEN Board has formed a search committee, chaired by director and officer Jeff Wooster of The Dow Chemical Company, to fill the position of executive director. AMERIPEN members and its Technical Advisory Group are being canvassed to identify qualified candidates. It is hoped that a new executive director can be in place by the beginning of April. Applicants are strongly encouraged to submit their resumes by Feb. 21, 2013.