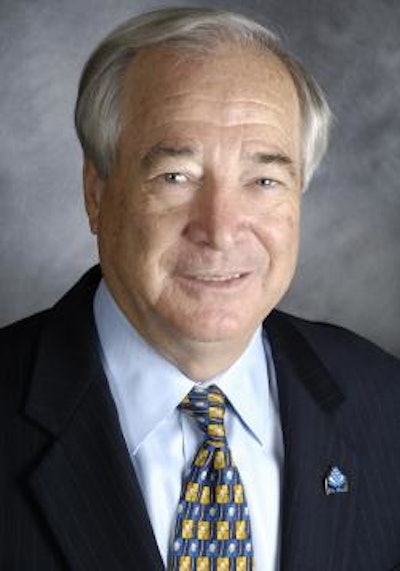 Paxton joined Pro Mach in December 2004 and has more than 30 years executive leadership experience in packaging, wireless voice and data, aerospace, logistics, and manufacturing. During his career, Paxton has earned a reputation for delivering results and successfully growing nine companies and divisions. Under his leadership, Pro Mach developed into a top provider of integrated packaging systems and significantly grew revenues and market share. Pro Mach made seven acquisitions during his tenure as President and CEO.
Anderson joined Pro Mach in 2005 and since that time has overseen operations and product development for Pro Mach's three business units and related divisions in Primary Packaging, End-of-Line Packaging and Identification and Tracking. He also directed key strategic initiatives for delivering excellence in customer service and distribution, including the relocation of Orion manufacturing to an expanded state-of-the-art facility in Alexandria, MN. Anderson has more than 20 years management, marketing and engineering experience in global manufacturing.

"I'm pleased that we have a leader with Mark Anderson's abilities and experience ready to assume CEO responsibilities at Pro Mach," said Mr. Paxton. "He will continue to strengthen our focus on providing exceptional packaging equipment solutions and delivering value to our customers."

"We have a terrific management team, and I'm excited to work with them to continue John's vision of delivering innovative packaging solutions to our customers and building Pro Mach into an industry leader," said Mr. Anderson.
Mr. Paxton and Mr. Anderson's new roles are effective immediately.

Companies in this article