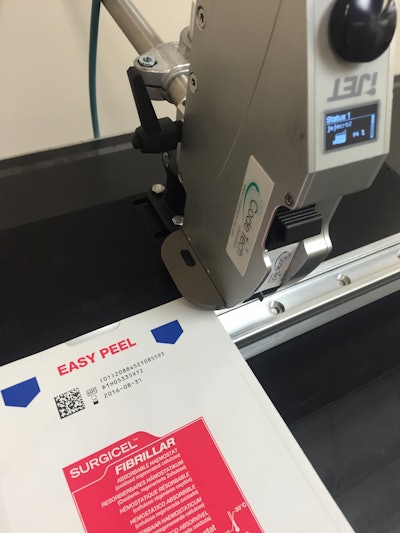 Code Tech Corp.'s new Unique Device Identifier (UDI)-capable thermal inkjet printer is equipped with GS1-compliant barcode creation software.
The machine is fully networkable with ERP, database and third-party label creation packages (Codesoft, EZ label, Bartender). It's capable of printing
ANSI A grade, 2D data matrix barcode on foil, plastic, Tyvek® and other materials utilizing innovative solvent-based inks.
It offers a compact printer and controller in one unit, with power and data over ethernet. Print vision verification also available. Uses ultra-low VOC, nonMEK inks.
Code Tech specializes in providing printing utilizing disposable HP inkjet cartridges. The company also has all natural edible inks for direct printing on food products.
Companies in this article