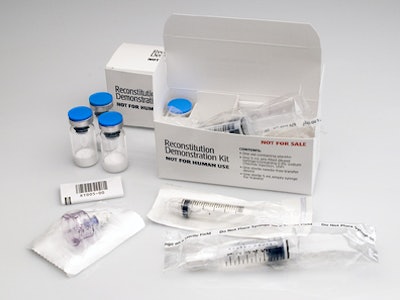 Pharmaceutical contract packager Anderson Packaging (
www.andersonpackaging.com
) expanded its Rockford, IL, refrigerated storage facility by adding 672 pallet spaces of refrigerated storage for pharmaceutical and biotechnology applications. The refrigerated storage was recently installed and validated. The facility was expanded last year to create 410,000 sq-ft of pharmaceutical packaging space.
"We are seeing significant growth in the market for contract packaging of biologics as well as new oral dose solids that have heightened sensitivity to temperature," says Anderson Packaging president Shawn Reilley. "This refrigerated storage expansion will accommodate future growth in these areas. Having the new facility with ample refrigerated storage allows us to meet current requirements and positions us to stay well ahead of future needs. This on-demand storage and packaging capacity provides our customers supply chain security and increased operational flexibility for surges in demand."
In addition to primary packaging of blisters, bottles, and pouches for oral dose solids, Anderson offers secondary packaging and specialized labeling services for parenterals, including vials and syringes. Anderson Packaging, a business unit of AmerisourceBergen Packaging Group, a subsidiary of the AmerisourceBergen Corp., also provides kit packaging and assembly of delivery devices.
Companies in this article