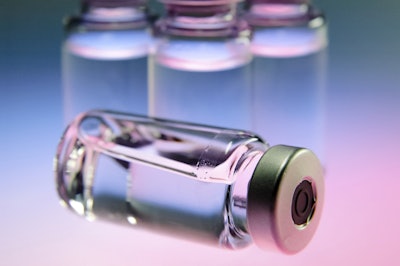 When it comes to biopharmaceuticals, the main route used to deliver them to a patient is through injection, or infusion, using a needle-based system.
But, can other delivery methods, such as films, eye drops, sprays, transdermal, gels or tables, be used, and still be successful?
That was the one of the questions posed at a recent PDA meeting in Venice, Italy that focused on the packaging of these types of drugs.
The answer, is, complicated.
The world of small molecules is dominated by oral administration in the form of tablets and capsules, but delivering these types of drugs that way presents many challenges.
As presenter Marc Rohrschneider, of Boehringer-Ingelheim explained, oral biomolecule delivery challenges include the GI tract being designed to degrade and digest peptides, low permeability through the intestinal mucus and low permeability through the intestinal cell layer.
To get around this, developers are looking at a formulation strategy that would reduce peptide degration, use a permeation enhancer, which could also act as a surfactant and increase paracellular transport.
One particular project he spoke about was Rani Therapeutics' pill, which is capable of releasing biomolecules across the epithelia of the intestine.
Dubbed, "the robotic pill," it is protected from the acidic pH in the stomach and is designed to operate and release the drug in the intestine. A bloom-like structure, inflated by CO2, produced by citric acid and sodium bicarbonate, pushes degradable drug-filled sugar needles through the epithelia.
However, this technology, according to Rohrschneider, is about 15 years into the future.
"It is important we do everything possible to reduce failure of parenteral delivery," said Ross Allen, of Eli Lilly, in a separate presentation.
Many times, he explained recalls in this area, are directly related to container closures and delivery devices.
Common issues for parenteral packaging design include glass delamination, particulate matter, leachables, glass breakage, container closure integrity, polymer container cracking and protein aggregation.
This can be easily seen when looking at FDA recalls related to container and delivery devices.
According to his presentation, since 2012, there were 124 recalls for particulates in the drug container, three for cracks in the primary container, 29 due to defective delivery systems, 50 because of incorrect dosing and 11 due to slow or failed dose delivery. Based on primary container, there were 454 recalls involving vials and 84 involving syringes.