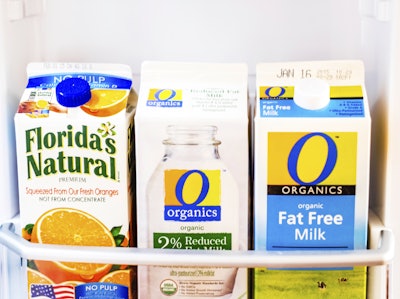 According to new report, "The Future of Functional and Barrier Coatings for Paper and Board Packaging to 2020," sustained growth in demand for paper-based packaging materials is stimulating demand for functional and barrier coatings. Total demand is expected to increase from 2.4 million tonnes of material in 2014 to over 3.2 million tonnes by 2020, with the market value growing at 5% annually (in constant 2014 terms) from nearly $5.4 billion to over $7.1 billion over the period.
This will be particularly evident in the emerging markets of Africa, Asia, and South/Central America, with the unrest in the Middle East casting a cloud over otherwise good growth in this region as well.Demand in North America will lose some market share to these regions, especially Asia, while Europe should maintain its position in the market over the review period.
"At a macro-economic level, urbanization, population growth, aging populations, and the growth of the emerging economies are all exerting varying degrees of stimulus on the demand for coatings," says Stephen Harrod, author of the report from Smithers Pira. "Changes in retail infrastructure in the emerging regions are opening up new opportunities for packaging generally and consequently for the coating industry."
In total, over 30% of all paper-based packaging carries some form of functional or barrier coating, ranging from 100% of liquid packaging board to just 7% of corrugated materials. This rises to more than 45% of food packaging, with a third of beverage packs and a fifth of non-food materials carrying these coatings.
The $5 billion functional and barrier coating industry is turning green, with the need for recyclability being driven at all levels—from legislative and regulatory requirements through to consumer perceptions and pressure groups—and key technological breakthroughs are making their presence felt. In addition, consumer trends such as increasing demand for smaller pack sizes provides a stimulus for the coatings market, as more and smaller packs present a greater surface area for coating than the fewer and larger packs they replace.
Extrusion polymers, which include polyethylene, polypropylene, polyamide (nylon), and recycled PET, show the best prospects and will absorb the lion's share of the anticipated growth in this market, moving from a 61% share of 2014 volumes to some 63.5% of the projected 2020 market. This will be driven largely by solid growth in demand for liquid packaging board, coupled with strong growth in demand for these coatings from non-food applications, though from a low base.