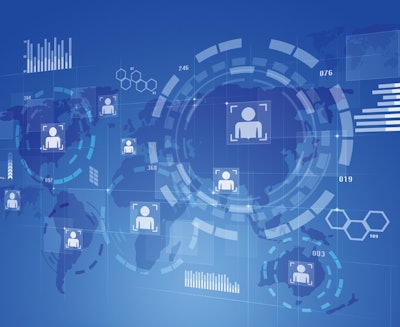 The top three technologies: In third place, 3D printing; in second place, cloud computing/big data; and in first place, the Internet of Everything. Download a free copy of this report at pwgo.to/1406.
Total revenue for the 3D printing industry is forecast to grow by nearly 40% annually through 2020, when the aggregated market size is expected to exceed $35 billion, up from $5.6 billion in 2014.
The cloud is transformational in the business landscape, changing the way enterprises interact with their suppliers, customers and developers. The big data and data analytics segment is a separate but related transformational technology that harnesses the power of the cloud to analyze data for disparate sources to uncover hidden patterns, enable predictive analysis, and achieve huge efficiencies in performance.IHS forecasts that global enterprise IT spending on cloud-based architectures will double to approximately $230 billion in 2017, up from about $115 billion in 2012.
IHS says the world is in the early stages of the Internet of Things (IoT)—a technological evolution that is based on the way that Internet-connected devices can be used to enhance communication, automate complex industrial processes, and generate a wealth of information. To provide some context on the magnitude of this evolution, more than 80 billion Internet-connected devices are projected to be in use in 2024, up from less than 20 billion in 2014.
While the IoT concept is still relatively new, it is already transforming into a broader model: the Internet of Everything (IoE). The metamorphosis covers not just the number of devices but envisages a complete departure from the way these devices have used the Internet in the past.
Other transformative technologies identified by IHS Technology analysts were artificial intelligence, biometrics, flexible displays, sensors, advanced user interfaces, grapheme, and energy storage and advanced battery technologies.