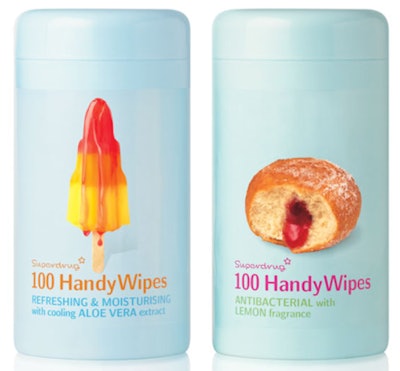 I can't even remember where I got this image from (my apologies). I pulled it to use next year as an example of innovative packaging for our
Package Design Workshop Series
.
Simple design and stark color appeal even from too far away to read. But when you get close and see the image (popsicles and jelly donut--retro in a way) it is so compelling for what they make you feel—sticky!
You take one look and literally feel you need to wash your hands.
This has been the reaction of every person I have shown these packages to.
Your reaction?
It's almost hypnotic suggestion, for goodness sakes!
Get your daily dose of global packaging trends, follow me on
Twitter
.