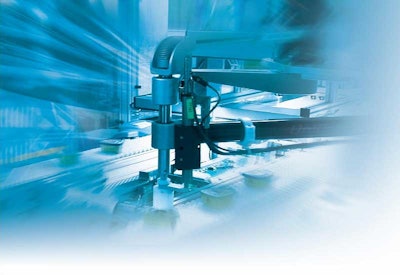 As packaging becomes increasingly recognized as an strategic advantage in the competitive and global consumer goods market, consumer packaged goods manufacturers (CPG) expect their suppliers to deliver more value to their business operations.
As a result, CPG manufacturers, OEM machine builders, and automation technology suppliers are reevaluating traditional business and engineering practices, increasing the functionality of their technologies to meet new business and regulatory requirements, and seeking new and innovative ways to deliver value.
So, what are the current state and future direction of Best Practices in Packaging Operations Automation? Are Packaging Operations really helping to meet business objectives? Are Packaging Operations as efficient and flexible as needed to meet customer requirements?
Best practices survey
ARC Advisory Group is conducting a
survey
to answer these questions, and you can participate if you are a packaging machinery user or producer.
Along with research and key interviews, this survey will be used as source material for the development of an ARC "Best Practices in Packaging Operations Automation" analyst report.
Who should take the survey?
The
survey
may be taken by people involved in the use of packaging machinery in the non-durable fast moving consumer goods manufacturing industries. However, technology providers and OEMs in these industries are also welcome to take this survey. Please feel free to forward it on within your company.
Benefits of participating in the survey
By taking this
survey
, you will receive a free copy of the results, enabling you to understand Best Practices in Packaging Operations Automation and how your company can benefit from them. Please be sure to include your e-mail address.
Why this message is brought to you by ELAU
As the only automation technology provider dedicated exclusively to packaging systems, ELAU understands the importance of this research and is therefore sponsoring this online announcement.
ELAU is also inviting the 25,000 subscribers to Packaging Automation, of which the company is the exclusive sponsor, to take the survey.
ELAU has also sponsored a number of
forums
in recent months that point toward new trends in packaging operations.
For more on the topic of best practices in packaging automation, request the following ARC reports on best practices in packaging automation:
•
Packagers' Automation Strategies
Must be Aligned with Business Strategies and Foster Innovative Machine Design
•
Integral Robotics Raises Agility
and Flexibility of Packaging Machinery
•
Software Management Strategies
for Packaging Machine Builders
•
ELAU's iSH Technology
Takes Modularity to the Next Level in Packaging Machine Design
For more information on ELAU, visit
www.elau.com
or email
info@elau.com
.
Companies in this article