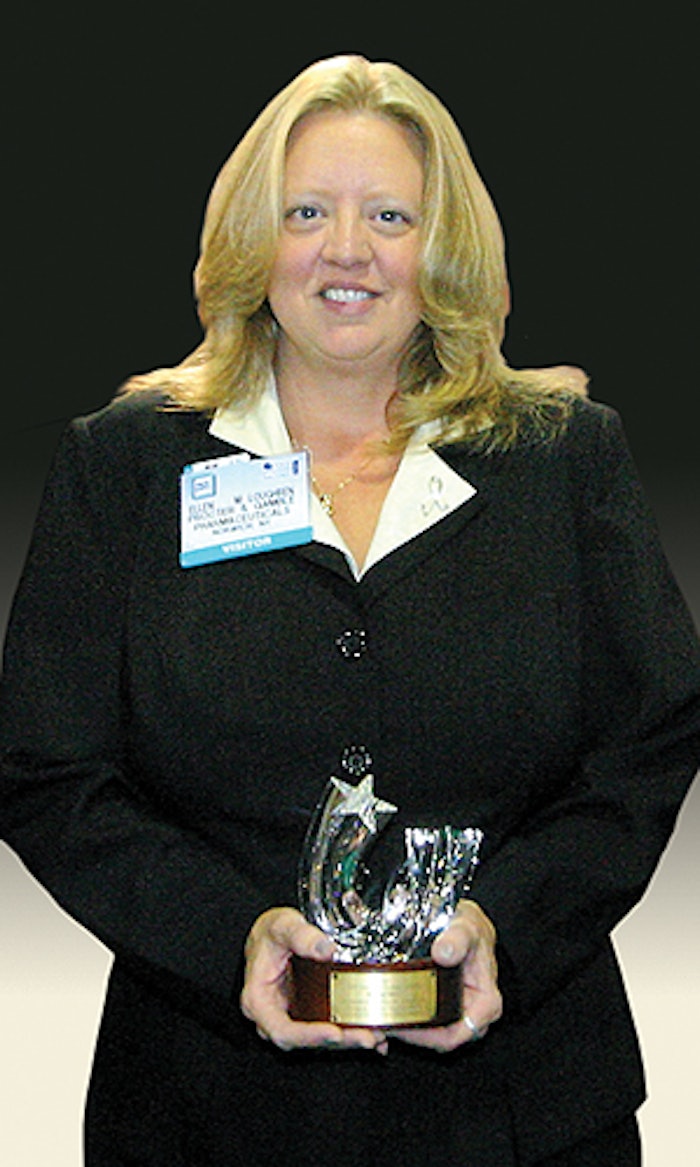 PW: When did you realize this packaging was something special?
Loughren: With Procter & Gamble's in-depth understanding of consumers and our expertise in packaging technology, we in the Pharmaceuticals Packaging group knew that the Dosepak design offered a unique way to provide child resistance and adult friendliness within the same package design.
PW: What did you think as you filled out the entry form?
Loughren: Because Dosepak is a category first with its unique locking mechanism and an innovative pocket to hold the patient information leaflet, it was sure to be a contender in the contest. And it's a very cool package!
PW: How did you learn your package had won?
Loughren: [laughs] IoPP's Carol Schiller called late on a very busy day and what I thought I heard was "your entry won honorable mention." I thought that was nice; P&G will get a little plaque that says 'thanks for entering our contest.' I wasn't real excited, but she just kept talking, trying to get me excited. It finally sank in that we'd won not only an AmeriStar Award in the category, but also won as Best of Show. A short time later, I called her back and asked "What did you just say to me?" Then it hit me, and I was floored. I couldn't believe it, it was so awesome!
PW: What's been the best thing about this recognition?
Loughren: The acknowledgment that the Dosepak is a great package. There have been many hours of effort by numerous people on this project. At one point, every person in our Pharmaceuticals Packaging section was working on Dosepak. Winning Best of Show is reward for all of that effort by everyone. With all the other great packaging that's in this contest, this is the biggest lottery that you could ever hit.
PW: Any advice for others?
Loughren: Don't ever judge for yourself whether your package is a winner. If you think you've developed a truly innovative package, enter it; you may be pleasantly surprised. —RL
Companies in this article