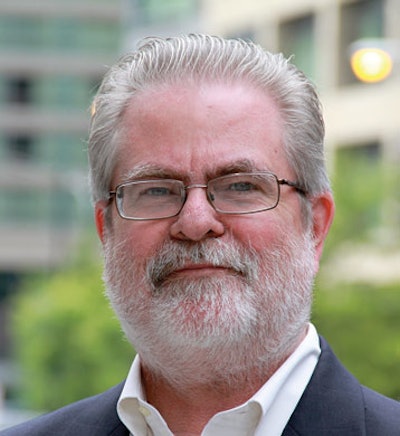 Not in this issue, but mighty interesting indeed, is another of our surveys whose results are just in. I thought I'd share a little of it with you here.
We call it the "Bridging the Gap" survey because it aims to identify where misalignment or disagreement exists between buyers of packaging equipment and those who build it. Really it's two separate surveys, one sent to machine buyers (readers of this magazine) and one to machine builders (readers of Packaging+Processing OEM, our sister magazine). What we discovered is that in some ways buyers and builders think very much alike. But here are a few areas where that is not the case:
• If a Factory Acceptance Test is to be successful, builders place considerably more emphasis on making sure that the product to be packaged on the machine being tested is accurately represented in the test.
• Builders are more likely to find virtual FATs acceptable than buyers.
• When it comes to what matters most in the controls components that go into packaging machinery, buyers are more likely to want such components to be easily serviced or replaced. Builders, on the other hand, want them to be best in breed and capable of optimizing machine performance regardless of who makes them.
• When asked what constitutes a reasonably appropriate window for final payment, 47% of builders and 34% of buyers picked Net 30 days.
Among the reasons we conducted these twin surveys is so that we could use the results as the foundation for a panel discussion at the May 24-25 Automation Conference & Expo in Chicago (for details, visit www.theautomationconference.com). Taking place Tuesday May 24, the panel discussion will feature four packaging machinery buyers and four packaging machinery builders who will be asked for their opinion and/or explanation of portions of the survey results. We'll also be accepting questions from the audience on the whole issue of buyer/builder roadblocks, so if you have a question on the topic, come on down.
Readers of this magazine will also want to attend the Automation Conference & Expo because this year has a special day called Machine Technology Day: Safety, Standards and Processes. It starts off with a morning session where attendees will gain a good working knowledge of the risk assessment process and how it can be used to address product safety and machine safety issues. Wrapping up the morning will be a session called "Upgrading Legacy Safety Technologies," presented by Omron's Rex Keihl, which will tackle the following: compliance to applicable standards, reducing machine operation risk, protecting capital equipment, analyzing safety components, architecting a safety solution, and establishing integration protocols. After lunch, Machine Technology Day is all about PackML, as OMAC (The Organization for Machine Automation and Control) offers half-day workshops tailored to automation professionals, packaging end users, OEMs, and other professionals who want to learn more about best practices in implementing PackML.
While we're on the subject of PackML, it's worth noting one more result from our Bridging the Gap survey, which included this question: "What is your stance on PackML?" The results showed that 9% of machinery builders and 6% of machinery buyers are "Gung ho, already up and running." Sadly, 26% of builders and 29% of buyers said they had never heard of PackML. These respondents might want to think about signing up for the PackML workshops at the Automation Conference and Expo.