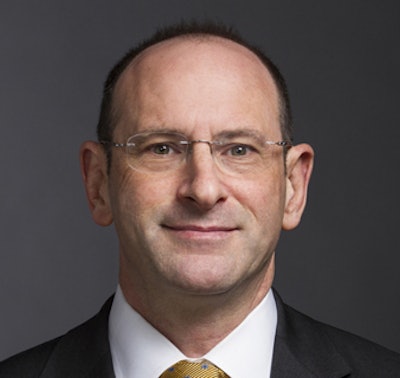 Last column, we reviewed some of the basic concepts relating to FDA enforcement, and offered some advice on making effective responses. This month, we look at FDA enforcement from a different angle, by asking, "Is FDA getting tougher or more lenient?"
It's a deceptively complex question, and it's not fair or valid to answer on one's own behalf the moment FDA walks in your door to inspect your facility. We're trying to get a handle on larger trends.
Statistics about FDA's enforcement activities are always a logical place to start. FDA's enforcement actions—such as seizure, injunction, prosecution, pressure to recall, import alerts, civil money penalties, even Warning Letters—most commonly begin with an inspection, so one could make a good case that FDA's getting tougher in terms of enforcement when its number of inspections goes up. More inspections means more opportunities for regulators to discover and take action against problems, therefore more actions, therefore, they're being tougher.
Well, inspections are down since fiscal 2011. Domestic inspections were 17,697 that year, and went steadily down to 12,962 in 2014. Foreign inspections actually went up from 2,253 in 2011 to as high as 2,643 in 2013, but then dropped down again to 2,618 in 2014. (Yes, FDA folks inspect foreign drug, device, and food facilities, if the facilities export their products to the U.S.)
Figures like these go up and down for a variety of reasons, not least being budgetary constraints, but also due to FDA deciding to make a specific issue or product a priority. Even the government shutdown for a couple of weeks in 2013 probably affected the numbers here.
An inspection can result in one of three types of FDA action: No Action Indicated, or NAI, essentially saying things are OK; Voluntary Action Indicated, or VAI, essentially FDA thinks there are things wrong but will leave them to you to fix; and Official Action Indicated, or OAI, meaning something was allegedly found that FDA considers serious enough for it to take regulatory action.
In a typical year, No Action Indicated is the biggest of the three categories, which is a vote of confidence in the industry. In fiscal 2014, NAI's were the result of 59% of the device inspections, 53% of the drug inspections, and 81% of the biologics inspections. That same year, Official Action Indicated's were 6% of device inspections, 3% of drugs, and less than 1% of biologics. A similar pattern holds true for the past couple of years as well—NAI's up around 50 to 70%, OAI's down under 10%, sometimes down around 1%.
Does all this make FDA less-than-tough? Or does it show that industry is generally in compliance? That's what's tough to determine. Some combination of factors is likely at play.
What can be said about these statistics, always and every year, is how empirically low FDA's numbers of inspections and enforcement actions are in comparison with the number of regulated businesses it oversees, which number in the many hundreds of thousands. And that, in turn, is a reminder that the fundamental nature of the FDA regulatory scheme is to place responsibility for making compliant and safe products squarely on the companies, not on the regulators. It never hurts to remind oneself of that.
Companies in this article