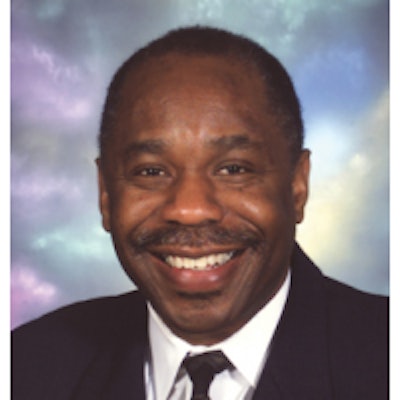 There are nicer ways to interpret the accusation of deceptive packaging but none more accurate than this one: the packaging is lying about the product's quality or quantity, through acts of commission or omission. Packaging communicates graphically through text, images, and colors and structurally through size, shape, and texture—any and all of which carry the potential for deception.
And speaking of communication, in this age of the internet, social media, YouTube, 24 hr. news channels, etc., accusations can take on a life of their own, a fact that can back an accused brand-owner into a tight corner. Not to deny the accusations might be taken as an admission; yet, silence can prove golden compared to an ill-crafted response.
Commerce is competition, and all competitions have rules, subject to being stretched or broken. Particularly in the latter case, someone steps forward to offer that opinion. A brand-owner, smart to defer to the opinions of agency regulators, shouldn't be quick to dismiss the opinions of self-appointed regulators. Some agency regulations emerged from grass-root campaigns, and as alluded to above, the disgruntled have the means to take their causes viral.
A brand-owner should not lump together all complaints about its packaging; for there are different categories, deserving different levels of consideration, and when warranted, different types of responses. A difficult-to-open clamshell is not deceptive packaging but a counter against pilferage, as is a blister tray attached to a seemingly oversized card. Even some instances of overpackaging (for example, the unnecessary use of secondary packaging), although wasteful, aren't necessarily deceptive, if they don't convey a false impression of the contents. On another note, certain instances of slack fill might be deemed deceptive by the uninitiated, unaware that it's needed for filling-line efficiencies or to an extent is caused by product settling. The preceding aren't examples of deceptive packaging because they lack the intent to mislead and to take wrongful advantage of the maxim, perception is reality.
All of that doesn't change the fact that crusaders against deceptive packaging have a short list of favorite targets. A brand-owner needs to be familiar with the list for two reasons: 1) to avoid ending up on it unintentionally; and, 2) when intentionally ending up on it, the decision has been preceded by and justified by a risks-rewards analysis. With that said and without any claims of being all-inclusive, here is what some might regard as the Dishonor Roll:
Honey, I shrunk the contents. The contents are reduced but the size of the package goes unchanged as does the product's price, resulting in a de facto price increase. Brand-owners always have known of this tactic, by virtue of its simple cause-and-effect nature; even so, its widespread use is of recent vintage. It took off during the last recession, at which time brand-owners were reluctant to raise prices (the conventional way) on belt-tightening consumers. But even after the recession has been declared over brand-owners continue contents-downsizing, likely because many consumers are still struggling. In addition, brand-owners are battling price competition from private brands. Yet another trend forcing brand-owners to hold the line on conventional price increases is the growth in the dollar store industry.
Bottoms up. Used for plastic bottles and jars, another tactic for decreasing the contents is to give a container a convex bottom that rises domelike into the interior of the container. Capacity is reduced, a fact not readily discerned, since label and product obstruct a view of the convex bottom. Such a bottom is not to be confused with its lookalike on plastic bottles used for hot-filled liquids, whereby the convex bottom (along with recessed body panels) is a feature for preventing the bottle from distorting as its contents cool.
Do the math. The saying goes, "Numbers don't lie." But that doesn't mean that they always are self-defining. Some products, such as bathroom tissue, paper towels, napkins, and even fabric softener, are sold in accordance with a given sheet-count; however, whereas a package can state the same sheet-count to which the consumer is accustomed, what can go unstated is that the size of each sheet has been reduced. Then there's the convincing effects of percentages. A package's label might tout, "50% more ____ (fill in the blank)," without providing a basis for comparison; after all, to go from 1 to 2 is a 100% increase.
The secret ingredient. Sometimes, it's more an issue of the missing ingredient, for example, when the package labeling prominently depicts ripe, succulent fruit, although the product contains no form of it. Ingredients imply certain characteristics and vice-versa, and many consumers, without much reflection, assign their own (positive) meanings to words and terms that are otherwise loosely defined. How else does one explain some brand-owners' reliance on such claims as, all-natural, wholesome, and low-carb? And it's not just the processed foods industry; other industries adorn their packaging with original strength, more concentrated, etc.
Is there an eco in here? Eco-friendly packaging is a phrase that predates sustainable packaging; and although both emphasize conservation, some brand-owners aren't necessarily conservative in their related promotional claims. Some oversight is exercised by the FTC (Federal Trade Commission), for example, in setting requirements for the use of such terms as compostable; even so, the term, greenwashing (deceptive and/or unsubstantiated promotional claims about something's sustainability) has become vogue. One of the most recognized brands in the world has strongly promoted its use of a plastic bottle that contains a minority percentage of plant-sourced material, yet that bottle has a trademarked name that suggests a much higher percentage. Whether that constitutes greenwashing is subject to debate, but to shy away from the mere posing of the question could be said to constitute whitewashing.
Okay, packaging can be used in ways considered deceptive by some. They're entitled to their opinions and even to the benefit-of-doubt that those opinions are honestly held. What packaging is entitled to is to be judged in balanced perspective. If that is granted, the verdict will be that packaging contributes far more to society's quality-of-life than the sum effects of its questionable uses. And that's the honest-to-goodness truth.
________________________________________________________________________________________________________________________________ Sterling Anthony is a consultant, specializing in the strategic use of marketing, logistics, and packaging. His contact information is: 100 Renaissance Center- P.O. Box 43176; Detroit, MI 48243; 313-531-1875 office; 313-531-1972 fax; sterlinganthony1@sbcglobal.net; www.pkgconsultant.com