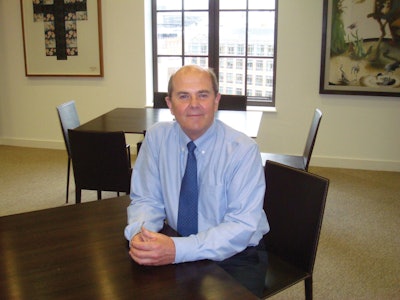 Packaging World:
Has Unilever conducted a Life Cycle Analysis to determine how much of the company's footprint is related to packaging?

Gavin Neath:
Yes, we absolutely have done that work. For the original plan [Unilever Sustainable Living Plan], we did a huge piece of work to establish the baseline for our starting point. It took us about three years to do that. We essentially looked at 1,400 representative products from 14 countries, which comprised about 70% of our revenues and volumes. It was an enormous, huge task. And that is the baseline against which we are measuring our forward progress.

In that LCA, we were looking in particular at water, waste, and greenhouse gases. Packaging falls into the waste component, but we have waste in other areas, for example, what we call product leftovers. We have a big, big quantity of waste that comes from our tea business, which consists of tea bags and tea leaves that have to be disposed of. But what consumers really worry about most is the packaging waste.

How are you approaching the issue of packaging waste?
We are looking at two things. First, it's to try to make sure we are designing products and packaging in such a way that the packaging that the consumer has to dispose of at the end is somebody else's raw material—so that there is a value in someone collecting the packaging waste and then reprocessing it so that it can be used again. We are very self-consciously designing our packaging with that in mind.

Second, we are working with governments and others to try and improve the recycling infrastructure that exists in countries. In a vast country like this one [the U.S.], there is significant variability from region-to-region and from state-to-state as to how good facilities are. We think it is part of what we should be doing as an individual company, and we are working with competitors and customers to encourage government and local authorities to do the right things.

Another challenge with recycling in the U.S. is consumer education. Have you seen any methods that may help Unilever communicate to its consumers what they need to do with packaging at the end of its life?
We don't have any big solutions on this; we are still striving to get there. But one of the things we are learning is if you can teach children to do things, they will often not only do that for the rest of their lives, but also shape and influence their parents. We discovered that with hand washing, where we did an interesting study in Uganda. Through the study, we were able to demonstrate that by teaching children in schools about hand washing through a variety of interventions, they were then going home and insisting on the same behavior from their parents. So that may be an interesting line of study for recycling: getting kids into the habit of recycling and making it socially the right and good thing to do.

Because Unilever has so many brands, how do you standardize packaging directives so that everyone is working toward the same goals?
We have taken control of the packaging agenda globally. So there is now one person who looks at packaging across the globe. An individual brand can design a bottle or container in whatever way is appropriate for the brand, but they cannot use any material they want. That will be prescribed centrally. As we think about things such as, "Is there a future for us in biopolymers?" that decision is not available to a local brand in Brazil or the U.S. or India or the U.K. That policy, that decision, is now made centrally, so we have a kind of global view.

What are your thoughts on biopolymers as a company?
We have to be fantastically careful about this, because you start from one harsh reality: There is only a fixed amount of land. As the old Mark Twain adage says, "Buy land. They've stopped making it." Since we've got a fixed amount of land, what we do on that land, for us as a human race, is a serious, serious issue. First, it should be land for food. We've got a monster job to feed ourselves over the next 20 years. There are 7 billion of us now. There will be 8 billion of us in 20 year's time, and there will be 9 billion of us by 2050. So first, we've got to feed ourselves. Then there are other competing demands for that land from the energy industry, which is keen to move into biofuels, and then from the packaging industry, which is looking to use biopolymers.

Before you take any kind of step, you've got to do a really thorough LCA. The first generation of biofuels did not meet any kind of sustainability thresholds. Some of the first-generation biopolymers are a bit iffy. Now, of course, it depends on what feedstock you are using, and where it's coming from. If you take the material that's coming out of Brazil with companies like Braskem, that is kind of getting close to being okay. If you are using the waste products from food, that's fine. But if you are using feedstock that would've otherwise gone to feed somebody, then we think that's wrong and shouldn't happen.

One of Unilever's published goals is to reduce the weight of its packaging by one-third by 2020. Where are you in terms of this goal?
We are one year into the plan, and we have announced that we have reduced our packaging by 4% this year. The basic driving principle for us—and that which everyone uses—is reduce, reuse, and recycle. We are doing fine on the reduce part, we are finding great difficulty to reuse packaging, and as for recycling, we have talked about that.

When we talk about reuse in the form of refillable packaging, is that harder to implement in the U.S. than in other countries?
It seems to be a tricky thing in many parts of the world actually. I don't know what the barriers are to overcome, but there is a big prize if you can overcome them, depending upon what sort of categories you are talking about. People don't seem to like to decant from, for example, a flexible pack into a bottle or other container. It's curious: Consumers do it with other things, such as tea bags. They will take the bags out of a box and put them into a nice tea caddy that they display on their shelf. So, maybe that's a way through: design and style. Perhaps if you can make it a really attractive thing for people to do, they will be more apt to use refillables.

In U.S., there is a lot of talk about extended producer responsibility. Do you think this is something that CPG companies need to be proactive about in terms of coming up with solutions, or is this something that ultimately will be regulated?
I think those two things are absolutely linked. Unless the CPG industry is proactive about this and gets its own house in order, it would be perfectly possible for legislators at a state or federal level to say, "Look, nothing is happening here. You are talking a good game as an industry, but nothing is changing. We are going to regulate." So this is a tricky and a difficult area. I think the industry has a huge self-interest in addressing this. And while they might find it difficult and awkward to do, worse things could happen if someone else comes and takes the solution away from them.
Companies in this article