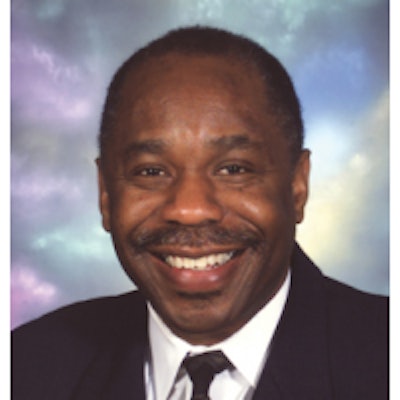 ISTA, renowned for its development of testing procedures for transport packaging systems, recently held its annual forum—four days of networking, presentations, and exhibiting. This year, I was honored with an invitation to be on the program. I eagerly accepted, having long advocated for the strategic use of transport packaging and for the need for reliable transport package testing.
My presentation was, How to Sell Transport Packaging to Top Management, and all of the presentations, together, portrayed transport packaging as a function of considerable scope and versatility. Matt Daum, of Hewlett-Packard, for example, provided valuable insights about his company's approach to transport packaging, as did others from the Hershey Company, Kraft Foods, and Beckman Coulter. Dr. Marshall S. White of Virginia Tech spoke on stress distributions and pallets, and other presenters were from Michigan State University, Clemson University, Cal Poly State University, Rochester Institute of Technology, and Victoria University. Jeff Seely of JLS Distribution Packaging, who presented on Six Sigma, was one of a number of service providers, including Gary Robinson, Dr. James L. Cox, Larry Dull, Kevin Howard, Brian Wallin, and David Shires. Eric Joneson of Lansmont Corporation gave a sustainability-related presentation as did another product provider, Diana Gentilcore of EPS Industry Alliance.
Transport packaging protects against shock, vibration, compression, and atmospheric hazards; therefore, it's indispensable to getting goods through the supply-chain. Transport packaging draws attention when it fails, resulting in damaged goods and damaged relations; however, the absence of such failure does not mean that all is well. There's the possibility of overpackaging, which, like underpackaging, is costly and wasteful.
To operate optimally requires a Goldilocks philosophy: not too much packaging; not too little packaging; just enough packaging. A company needs to know which of those three realms it's operating in. A company also needs guidance in its efforts to reach the "just enough" realm (which never is a final destination, since conditions within the supply-chain are dynamic and in constant flux). Both of those aforementioned needs are fulfilled by transport package testing.
There are two categories of transport package testing: shipping and laboratory. They should not be regarded as mutually exclusive; in fact, the ideal is when results from one category are consistent with and affirming of the other. Before that can happen, their distinguishing characteristics must be understood.
Shipping tests involve the placement of cargo into a transportation conveyance and the evaluation of that cargo at destination. That's a formal definition; however, in a sense every shipment—regardless of whether it's part of a program—constitutes a test.
An inherent question with shipping tests is how many tests are sufficient? One test certainly isn't enough but is a few? Assuming a decision about the number of tests, the results have to be interpreted. Consistently good results might imply overpackaging and the need to conduct additional tests, gradually scaling down the packaging in search for the minimum amount that does the job. Consistently bad results mandate additional tests, gradually scaling up the packaging in search for the minimum amount that does the job. Sometimes, results are a mixed bag, providing no clear indications of what to do. What those scenarios share in common is being time-consuming. That's not an endearing quality, because time-to-market is a strategic component not only in the launch of new products and product line extensions but in order fulfillment, in general.
With shipping tests, profiling the damage is not necessarily easy, even when recording devices (that register shock, for example) are included in the shipment. But even when damage reliably can be said to have been caused by a specific hazard, the when, where, and how the damage occurred seldom is self-presenting. Regardless of how much comes to be known about the damage, the knowledge comes after the fact; the damage already has been done. That's less of a problem when the shipping test is performed strictly for purposes of evaluation and no portion of the shipment lands in the possession of, say, a retailer or consumer.
Laboratory tests, by contrast, are not conducted within the supply-chain but at an equipped facility wherein the packaging is subjected to specific test methodologies. In that capacity, laboratory tests compensate for the aforementioned limitations of shipping tests.
Laboratory tests provide the benefit of standardization; the same procedure is followed each time a specific test is performed. Laboratory tests allow for the control of extraneous variables and provide for the repeatability of results. A related benefit is that any given number of laboratory tests can be performed in much less time than required to perform the same number of shipping tests.
Standardized laboratory test procedures are promulgated by ISTA and by other organizations such as ASTM and ISO; but, users are free to customize a test and should if such customization results in better simulation of the actual conditions encountered within the supply-chain. In fact, customization is a growing trend for that very reason. But customization presupposes that those actual conditions encountered within the supply-chain are known, and that's too frequently not the case. It's incumbent upon a company to do the "legwork," constantly increasing its knowledge about its supply-chain and using that knowledge in the development of its transport package testing program.
ISTA, in particular, takes the relationship between tests and how well they simulate supply-chain conditions to a higher level by offering the certification of packages (the organization also offers certification of professionals and of laboratories. A certified package carries a printed mark as visible proof that the package has passed laboratory tests and that it can be expected to satisfactorily perform throughout the supply-chain. Not only are those assurances important to a company's intermediaries and customers but also to transportation carriers, since certification reduces incidents of damage claims (which can be quite contentious at times).
There are a variety of trends/drivers that depend on the effectiveness and efficiency of transport packaging, and by extension, the reliability of transport package testing. A short list includes sustainability, of course (what packaging-related topic doesn't?), in addition to: retail-ready packaging, cold-chain management, just-in-time manufacturing, globalization, and supply-chain security/safety. Readers should watch this space for articles individually devoted to those and other trends/drivers.
Sterling Anthony is a consultant, specializing in the strategic use of marketing, logistics, and packaging. His contact information is: 100 Renaissance Center- Box 43176; Detroit, MI 48243; 313-531-1875 office; 313-531-1972 fax; sterlinganthony1@sbcglobal.net; www.pkgconsultant.com