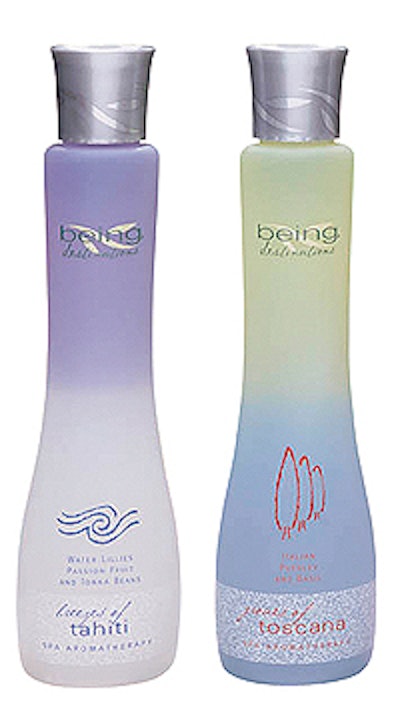 To accommodate this new product simply called 'Being', Avecia turned to TricorBraun (St. Louis, MO) to create a unique bottle that captures a sense of peace and tranquility.
"The package has really served to sell our product to retailers," says Renee Henze of Avecia. "We were looking for a more upscale look, and TricorBraun delivered. We've had a really positive response."
Developed from a custom mold, the sleek bottles are co-extrusion blow-molded of high-density polyethylene with 'soft touch', a polypropylene-based coating. According to the company, decorating the 6-oz bottle was challenging. Given the shape and colors desired, bottles had to incorporate a combination of screen and pad printing. Packages are topped with an injection-molded PP reverse taper cap. It is hot stamped with a repeated decorative image.
The product, which was released in 2001, is currently available in pool and spa retailers nationwide. Being is available in five different varieties.
—ALR
Companies in this article