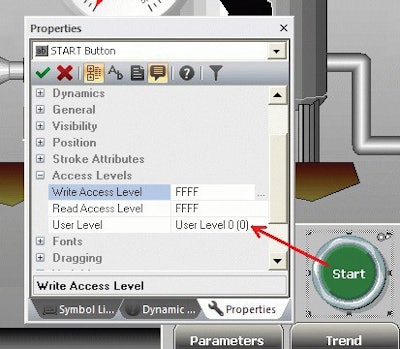 Medical device and pharmaceutical manufacturers face many of the same challenges, from shrinking patent pipelines and greater competition to growing regulatory pressures and the persistent problem of diversion/gray marketing (directing regulated goods from a legal source to an unauthorized marketplace or channel).
On the opportunity side, says Dave Sharpe, Industry Director, Consumer Packaged Goods for Rockwell Automation, are predictions that market size will increase significantly over the next 10 to 20 years due to a growing—and aging—global middle class. "Automation technologies can address both the challenges and the opportunities in this market."
Better manufacturing quality
Medical device manufacturers often complain that it takes longer in the U.S. than in Europe for new devices to win regulatory approval, delaying time to market.
"One reason is that Europe has more standardized quality manufacturing procedures, which makes it easier and faster for new companies to learn and then enter the market," says Greg Crouch, director of engineering services business development at Circuit Check Inc.
"GAMP (Good Automated Manufacturing Practice), a set of guidelines targeted at the manufacturing stage and issued by the International Society for Pharmaceutical Engineering (ISPE), applies well to medical device companies," he explains. "Medical device startups come and go. Employees moving between companies are already well versed on a manufacturing development lifecycle."
Circuit Check, a member of the Control System Integrators Assn. (CSIA), is the largest supplier of automated test fixtures in North America. "We're involved in the manufacturing test of a wide range of medical devices—everything from implantables to disposables," Crouch says. "The more mission-critical the device, the more important testing and traceability of test through the design-to-production cycle becomes. Young companies trying to get to market faster often put the cart before the horse, trying to document test methods after the fact, which gets them into trouble during the submission process."
Although the FDA is trying to streamline the guidelines, many medical device manufacturers are slow to change, sticking with paper processes rather than leveraging software tools to integrate test data results back into the design and verification process, Crouch contends. "You can find many companies just beginning to adopt electronic recordkeeping and electronic signatures for production monitoring, [the directives for] which were laid out by the FDA's CFR 21 Part 11 guideline many years ago," he says. Part 11 defines the criteria under which electronic records and electronic signatures are considered trustworthy, reliable and equivalent to paper records.
Does it work? Is it safe?
Other experts point to the litigious nature of American society, where lawsuits breed like rabbits, for the more cautious approach U.S. regulators take to new product approvals.
"We're focused on the safety and effectiveness of medical devices; are they safe for humans to use and do they perform as the manufacturers claim," explains Dr. Herbert Lerner, Deputy Director of the FDA's Division of Reproductive, Gastro-Renal and Urological Devices.
"Over the last few years, our relationship with the industry has become more cooperative and less adversarial," Lerner says. "Business wants everything yesterday, but our job is to make sure that what gets to market is safe and does what it's intended to do."
To achieve that, the FDA puts out a large number of guidance documents and holds seminars and webinars for device designers and manufacturers every year. Despite these efforts, it still receives hundreds of thousands of consumer complaints every year about faulty devices.
"If manufacturers work closely with us, their path to market will be easier and there will be fewer regulatory hurdles," Lerner says. His office is currently focused on issues such as biocompatibility—which determines if the materials used in a device will cause an adverse reaction with the human body—and the reprocessing of reusable devices through sterilization.
Path forward
Joe Whyte, Global Serialization Lead for Rockwell Automation, sees the convergence of mechanical, electronic and software technologies as an essential path forward. "The industry is entering the information age, and the new FDA requirement for unique device identification (UDI) for every device manufactured lays the foundation," he says.
Tracking and tracing requirements were initially geared toward preventing counterfeiting, but they're also being used for supply chain efficiency and fault identification, according to Whyte. "Full traceability for devices and drugs has significant future business benefits for doctors, hospitals and distributors, as well as manufacturers," he says. "For example, healthcare practitioners will be able to determine if they're seeing better outcomes in one region than in another, so they can tailor the treatments to individuals or population groups. The supply chain will also be able to track faulty devices back to the individual patient."
Whyte compares UDI requirements to the information systems used by automakers. "They have the data and know who's bought the vehicle and where the consumer has it serviced when they need to issue a recall," he says. "In the medical device industry, that kind of tracking system is completely unknown."
Whyte says many device manufacturers just see UDI and other regulatory requirements as a cost of doing business. "While UDI is only about imprinting numbers now, device makers often fail to see the potential that having access to device and consumer data will give them," he says. "Gaining visibility into their products and customers will allow manufacturers to optimize production processes, reduce over-manufacturing by making inventory to order, and result in faster turnover rates and less discounting at the wholesale or retail level."
UDI will also help manufacturers provide services in addition to the devices themselves. "It's an opportunity to make customer relationships stickier, because patients are happy to share information if they know that it's helping them," Whyte says. "That means better outcomes for everyone."
To achieve that goal requires device manufacturers to create a searchable database, like the one the FDA plans to build for consumers, practitioners and the supply chain sometime after 2018, according to Whyte. It will piggyback on similar traceability solutions being deployed for the pharmaceutical industry.
"UDI is not technologically challenging to implement," he explains, "but for traceability it will require data aggregation at every stage in the packaging process in order to capture every place a device moves, from the manufacturing site to the patient."
Serialization across the supply chain
Rockwell Automation has developed a new holistic serialization system that uses commercial off-the-shelf PLCs to manage the serialization and data aggregation process. It integrates with printers and scanners to track devices by identifying numbers from the controller to the enterprise resource planning (ERP) system. "It's just applying traditional automation technologies for a different purpose," Sharpe explains, "but the key is that it can manage the scale of a multi-site implementation."
This holistic system employs ISA standards and open communication protocols to address impending regulations across markets that will require pharmaceutical, medical device and consumer packaged goods manufacturers to trace products down to the individual saleable unit across the supply chain.
Fully integrated across all four enterprise and control system levels of the ISA-95 data model, it leverages the Microsoft Azure cloud computing and services platform to connect and share data between the plant floor, the enterprise, supply chain partners and the retail point of sale—and, potentially, right to the customer.
Based on a GS1 Electronic Product Code Information Services (EPCIS)-certified platform from Covectra, this system provides global serial number generation and supply chain event repository data management along with applications that include downstream track and trace, consumer authentication, patient adherence and patient outcome monitoring.
"Forward-looking device manufacturers have already begun to deploy [various] solutions [to address these issues], but these are often proprietary PC-based systems generated through vision system vendors," Whyte says. "Our goal is to adhere to global industrial technical standards to create an open and scalable industrial PLC-based solution that will be viable long term for creating and managing the serialized data inside the plant. This is a standardized data solution that can be implemented at a reasonable cost and applied to any type of product manufactured anywhere in the world."
Devices and drugs merging
Another convergence, this one between devices and pharmaceuticals, also benefits from automation technologies, according to Tim Donaldson, U.S. sales director for Progea, an Italian maker of SCADA and HMI products with a presence in the U.S., Germany and Switzerland. The company is a CSIA member.
Donaldson points to a SCADA/HMI system installed for Comecer, an Italian maker of radiation protection machines and systems for medical, research and industrial applications. One machine produces radiopharmaceutical doses for positron emission tomography (PET) scans, which are used to diagnose a variety of diseases by detecting premature cancers, examining cancer therapy effects by characterizing biochemical changes in cells, and evaluating cardiac and cerebral diseases.
The PET scan acquires physiologic images based on the detection of radiation from the emission of positrons, tiny particles produced by a cyclotron that are emitted from a radioactive substance. The cyclotron accelerates nuclear particles used for the radio-synthesis of radiopharmaceuticals for diagnosis and radiotherapy.
An automated Comecer system called the Dorothea fractionates and packages positron-emitting fludeoxyglucose syringes for use in PET scans. These are produced in eight-dose sets that are filled and calibrated in sterile conditions and placed in protection-shielded containers ready for distribution. It uses an automation platform that links Siemens PLCs, Profibus fieldbus and a PC-based Movicon SCADA/HMI system designed by Progea.
The equipment, housed inside a laminar flow (class A) shielded container, guarantees that the injected doses to be administered to patients are prepared with the highest precision while ensuring that operators are protected from radiation. Operators use the HMI's visual displays to interact with the process, accessing real-time or historical data on each phase in the operation, actuator positions and alarms.
To produce the doses, a set of perforable syringes is placed on a carousel conveyor, with the syringe holder positioned at the bottom of an elevator in extractable container drawers. Empty vials are deposited on a pneumatic lift, which is then linked to the radiopharmaceutical synthesis module for filling and calibration inside an ionization chamber using mechanical pliers.
Guided by the HMI's recipe management system, a mechanical arm inserts an injector through each syringe's perforable plug to transfer and calibrate the correct dose. The PLC uses data from the HMI and I/Os distributed through the fieldbus, retrieving the fractionizing activity set for each dose.
Once the syringes are placed in shielded containers, the system automatically prints product labels, which are mechanically affixed to each container. The labels show standard or customizable data generated by the SCADA system, including the date and time each syringe was prepared, the patient's name and code number, time of injection and the activities that will be required at injection time.
All machine activity is stored on the historical log in the PC's database, which contains all the data on the production batches produced and recorded at the end of each cycle. This system has made the company's security, machines and systems more flexible and easier to manage, while at the same time improving end product quality.
"Medical device and pharmaceutical manufacturers are looking for automated solutions that are scalable, flexible and secure, with software features that allow them to be compliant and capture an audit record," Donaldson explains. "They want to handle reporting within the SCADA system and not have to rely on a third-party vendor to make it more secure."
Companies in this article