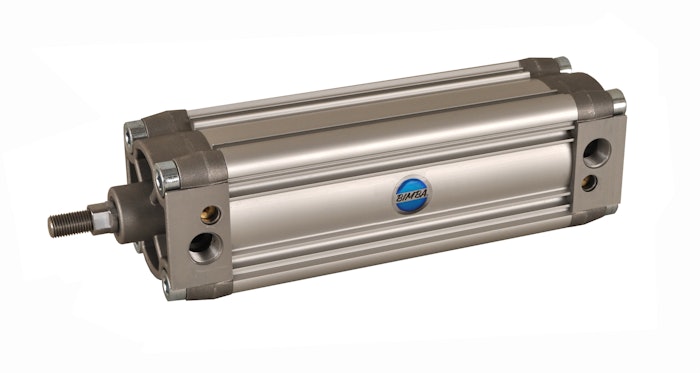 The lightweight aluminum construction of the PA Series NFPA actuator and modern extruded design are matched by its flexible mounting configurations and a number of standard features. Bimba's PA Series actuators offer a consistent and reliable way to convert pneumatic energy into linear force and motion.
The PA Series is designed to meet the same requirements as typical NFPA actuators but includes features such as die-cast aluminum endcaps, extruded aluminum housing, and polymer pistons.
Standard options like auto-cushioning and magnetic pistons allow the PA Series simple installation and operation, reducing complexity and promoting longer machine life. A variety of custom options are available to make the PA Series the perfect fit within your most challenging applications.
"The PA series is a great complement to our current line of NFPA actuators," says Sheila Campbell, product manager. "By offering set bore sizes and rod diameters, the PA series delivers simple, straightforward pneumatic actuators as a counterpoint to the highly configurable TA series, all at a competitive price."
Companies in this article