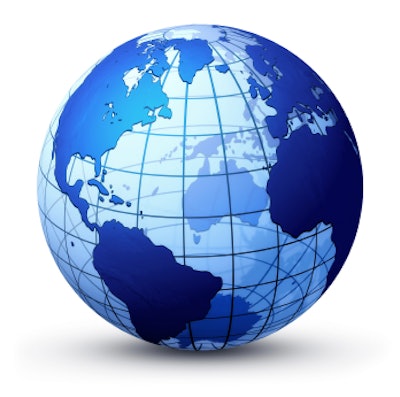 A new report from ResearchandMarkets Ltd. says, "In recent years, global pharmaceutical industry has undergone dramatic changes, spurred on by pricing pressures, the emergence of new channels and new markets, considerable generic growth and the development of specialist-driven, low-volume products. This is opposed to high-value, high-volume primary care blockbuster products."
The report, "Competitive Analysis of U.S. Pharmaceutical Industry, 2011," adds, "Global financial crunch further dented any growth opportunities that pharma giants could have explored. Despite these constraints, global pharmaceutical industry grew at an annual growth rate of 3.5% in 2009 and 5.2% in 2010. In 2010, global pharmaceutical industry generated revenues of more than US$850 billion, compared to US$808 billion in 2009 and US$781 billion in 2008. Over the last decade, the industry has grown at a compound annual growth rate (CAGR) of 8.8% from US$365 billion in 2000."
The U.S. market accounted for 40% of global pharmaceutical sales in 2010, with healthcare spending of US$2.3 trillion, or 16% of Gross Domestic Product. The report also provides the following details:
• In 2010, U.S. pharmaceutical sales grew at 2.3%; and since 2001 the market has grown at a CAGR of 6. 6%. U.S. pharmaceutical sales are expected to reach $328 billion in 2011 and up to $420 billion by 2015; growing at a CAGR of 6.4% between 2010 and 2015.
• The pharmaceutical market represents a highly competitive industry with Pfizer paving the way with a market share of 8.52%, followed by Merck (6.11%), AstraZeneca (5.95%), Novartis (5.1%), and Eli Lilly (4.65%).
• Merck, AstraZeneca, and Eli Lilly had the best profit margins among the group, while Pfizer and Eli Lilly had better financial conditions and efficiency ratios.
• With most of the "big pharma" companies already facing or likely to face patent challenges for their blockbuster products, the companies have been looking toward mergers and acquisitions and in-licensing activities to make up for the loss of revenues that will arise with key products losing patent exclusivity.
The report is priced at EUR 361 for hard copies, a single-user CD ROM, or electronic version. Click here for more information.