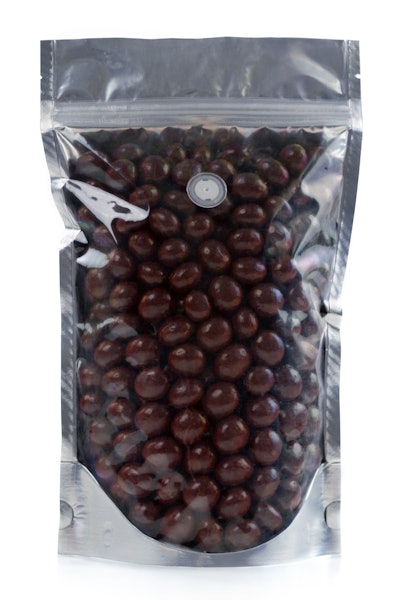 Consumer, retail and technology trends have contributed to a gradual replacement of rigid pack formats by flexible packaging during the last decade or so. This trend is outlined in Smithers Pira's new report - The Future of Flexible Packaging to 2022 - which values total flexible packaging sales at $219.5 billion in 2016 and forecasts growth at an annual rate of 4.3% to $282.6 billion by 2022.
Consumers are more concerned about health and wellness issues because of greater media and internet attention to health matters. These concerns have led to growth in demand for packed fresh fruit and vegetables, dietary supplements, natural, organic and additive-free products, which has boosted demand for flexible packaging types.
An increasingly urban society is leading to busy lifestyles in which time-constrained consumers choose products that offer convenience and portability. Demand is rising for microwaveable packaging, single-serve packs, carry-away packs, resealable packaging, easy-open packs and longer shelf lives. More eating away from home and on-the-go consumption suggest that more packaging will need to be designed for portability and less weight and resealability will need to be designed for products eaten at home.
Brand owners are responding to consumers' environmental concerns in several ways, including lightweighting; using more recycled and recyclable polymers in packaging; and investigating the use of bioplastic packaging.
Packaging film demand is benefiting from the growing market share of the large retail chains worldwide. These chains have expanded the market for packaged food with their focus on cost reduction and shelf-life extension.
Pouches, and particularly stand-up pouches, are the fastest-growing product category within flexible packaging. The new generation of vertical form-fill systems (VFFS) are capable of delivering faster production speeds, greater versatility and improved sealing techniques.
Pouch production machinery development is one of the most buoyant areas of the packaging equipment segment. A major challenge is the fill line speeds of pouches in comparison to bottles – especially for transitioning beverages to flexible formats.
The Future of Flexible Packaging to 2022 contains exclusive information and data on this market.
See information about the growth of flexible packaging as it relates to the Snack Food or Beverage industries, with Business Intelligence reports from PMMI. Download a free Executive Summary of the 2018 Snack Foods Packaging and Processing Market Assessment and Trends or the 2018 Beverage Trends in Packaging and Processing. PMMI members can download the full reports for free.
Companies in this article