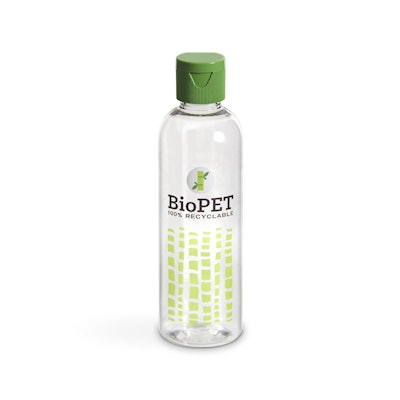 Made from PET-30, 30% (by weight) of the bottle's resin comes from plant-based renewable resources.
The launch of this product is in line with the company's recent announcement of its sustainability strategy, Impact 2025, which encourages the development of renewable materials. Berry is always advancing to build a sustainable future, and using the earth's resources wisely is an important component of that commitment.
This BioPET bottle, available in a variety of custom and stock styles and sizes, has the same crystal clear appearance and robust feel of fossil-based PET, and is 100% recyclable. These bottles are a perfect fit for a wide selection of beauty and personal care products, including hair, body, face, and oral care.
"Bio-PET bottles offer a great way for brands to meet their sustainable packaging goals without sacrificing clarity, strength, and consumer appeal," says Rebecca Vara, VP of Sales, Beauty and Personal Care. A full line of complementary closures are available, including several options with PCR content. Decorating options include silk screen, hot stamping, and pressure sensitive labeling.
Companies in this article