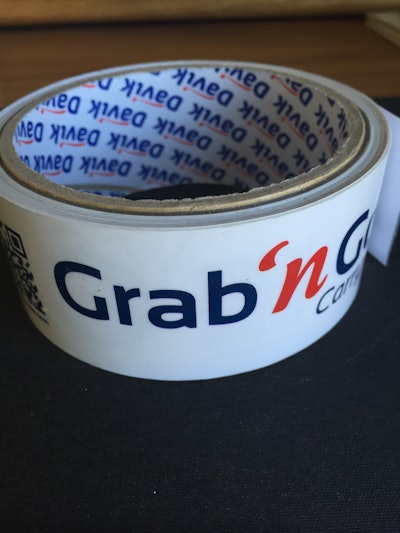 Davik USA, Everetts, N.C., is a manufacturer of pressure sensitive self-adhesive tapes.
The handles are an environmentally friendly alternative to other packaging options such as large plastic bags. They provide a cost effective method to transport large packages that otherwise would be challenging to carry. The Davik USA grab 'n go carry handles can be applied both as a manual application and in an automated production environment. A video on the Davik USA web site demonstrates the features of the handles.
The grab 'n go carry Handles are customizable and allow for branding, couponing and messaging to help drive awareness and sales.
"Providing top-quality manufactured products such as our grab 'n go carry handles coupled with making our everyday lives easier is what we strive for here at Davik USA," says Steve Hunter, national sales and marketing manager for the North America region.
Companies in this article