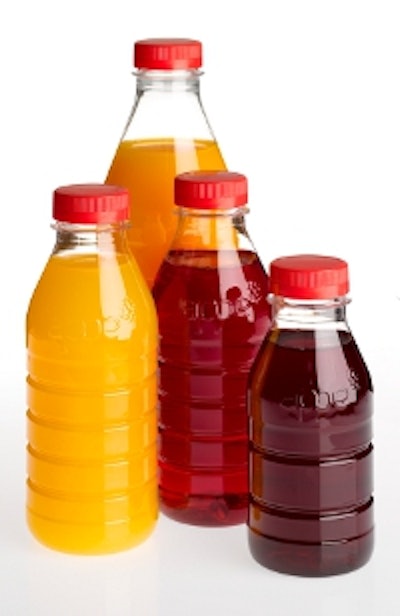 Developed through collaboration with ColorMatrix and KTW/Husky, ActivSeal is based on the HyGuard technology developed by ColorMatrix, which APPE is the only company licensed to sell. Because the technology for the ActivSeal® system is held mainly in the closure, no extra barrier is needed for smaller sizes, ensuring the same level of clarity whatever the bottle size; and costs are proportionally the same. ActivSeal® works through the combination of the bottle and closure. A minute amount of the ActivSeal® catalyst is present in the container wall, while a hydrogen activator is built into the closure. Once the container is full and the closure applied, there is a controlled release of hydrogen. As oxygen enters through the container wall, it binds with the hydrogen on the surface of the catalyst to form negligible amounts of odorless, tasteless water. In this way, oxygen is prevented from entering the container's contents.
With the key part of the technology in the closure ActivSeal® has a number of advantages: containers offer the same excellent clarity as nonbarrier PET bottles because they do not use traditional nylon-based barriers; bottles are also completely recyclable because there is no danger of contamination from the barrier, a fact recognized by the European PET Bottle Platform (EPBP); ActivSeal® can match the typical shelf life for juices packaged with current barriers, and where required, an extended shelf life is easily achievable, according to the company.
Another advantage of the system is that the oxygen scavenging process does not start until after filling and capping, so empty bottles can be stored for longer periods with no loss of barrier effectiveness. APPE is currently further developing the ActivSeal® technology for the wine market.
Companies in this article