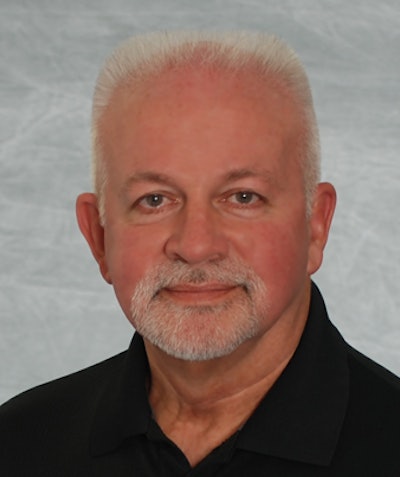 Mike Stiles joined the company in 2000 as an Account Manager and was promoted to Director of Sales in 2015. He has been instrumental in helping to grow R&D/Leverage to a globally recognized manufacturer of precision injection and injection stretch blow molds, and structural brand development for Fortune 500 customers in the rigid packaging, consumer products and healthcare markets.
Stiles attributes R&D/Leverage's success to a company-wide commitment to quality in all areas of the business, including a personal relationship it has developed with customers over the years.
"We are trusted by our customers," Stiles says. "We are attentive to their requirements and understand that in order for us to succeed they have to succeed. There's no such thing as a one-time customer in this business. People come back to us time and again because they trust us and our capabilities and expertise, and we take pride in what we do. Everybody takes ownership of the product."
The process of becoming more than just a mold maker over the past decade involved understanding the customers' requirements and collaborating with them to solve their challenges and problems. "Customers come to us with challenges and we work smart and hard to provide solutions," explained Stiles. "A big part of that success is not just understanding tool building but understanding the production processing challenges they face, and being proactive from the design stage forward."
Structural Brand Development is a value-added proposition that R&D/Leverage implemented to help customers. While that part of the Company's business doesn't come into play on every project, Stiles noted that many of R&D/Leverage's customers depend on this expertise that includes market research and trends, and other branding considerations. For those who come with the upfront structural branding & design work completed, R&D/Leverage puts every project that comes through the doors through a risk analysis process.
"We evaluate what they present to us and are proactively involved to insure someone hasn't dropped the ball along the way," Stiles says. "We analyze each project to understand the risks and challenges, not just from our side but from the point of view of the customer as well. If we build a quality tool that will last and produce quality parts past the expected life cycle of the program, and address challenges upfront in the design rather than after the tooling is built, we produce a win-win for everyone."
"From our mold manufacturing perspective, we're going to have to live with any problems that might have occurred in design, and while some customers don't ask for a product design analysis, we do that anyway just to reduce the risk of running into any problems at the back end of the program."
Stiles sees good things for R&D/Leverage's future.
"I see us continuing with what is currently our biggest growth segment, which is high quality, high cavitation, ultra-precision injection molds that are required for the medical and packaging markets. These are areas where we currently have a large and stable customer base. We are recognized as industry innovators when it comes to implementing some of the latest direct side-gate or direct angled-tip hot runner systems for injection molds and this is producing many opportunities. Additionally, we have plans in place to increase our global footprint in the injection blow mold and injection stretch blow mold segment – stay tuned."
Companies in this article