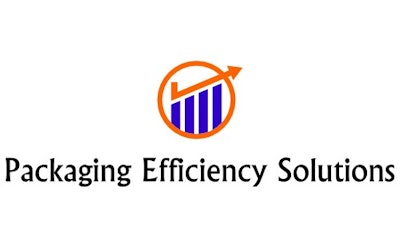 PES specialized in bottling line design, manufacturing and implementation. That includes electronic tablet counting, labeling, custom machine builder, integration, validation and project management. Their experience spans the life sciences, nutraceuticals and nutritional supplements.
Their first products, being launched now, are the PES-100 Electronic Counter and the PES-WL-200 Servo-driven Labeler.
Advanced electronic counter
The high speed, vibratory PES-100 electronic counter features a compact design and an 3-D sensing array to detect defective capsules or tablets. Advances include the vibratory feed system and servo-controlled pre-count management. Bottle indexing is also synchronized by servo.
Optional capabilities include vision inspection and check weighing. For simplified startup, operation and validation, the PES-100 features user access management, recipe-controlled one-touch set up, and 21 CFR 11 compliant control software.
Operator interface (HMI), recipe management, logic, servo motion, inspection and check weighing are all integrated into a single touch panel, B&R Industrial Automation's powerful new Power Panel 500. There are no separate controllers or boards inside the cabinet, everything is controlled from the PP500's processor.
Multifunctional servo-driven labeler
Built around a robust mechanical design, the PES-WL-200 labeler offers the flexibility of automated multi-axis adjustment. Advanced motion control integrates B&R servo and variable frequency drives, with all HMI and control functions performed by a Power Panel 500 color touchscreen.
The large graphical interface allows access to recipe management, operation and all optional functionalities. Options include vision inspection system, UV label detection, barcode scanning and feed screw indexing.
For more information, contact Packaging Efficiency Solutions.