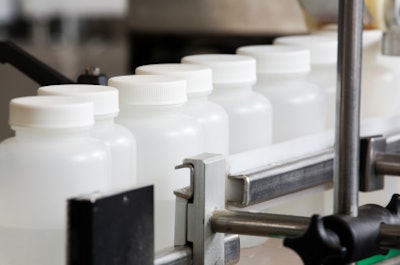 According to a new technical market research report, "Plastics For Healthcare Packaging" from BCC Research, the global plastic healthcare packaging market was estimated in terms of volume at nearly 9.6 billion lb in 2012 and is expected to surpass 10 billion lb in 2013. The market is expected to reach more than 13 billion lb in terms of volume by 2018, and register a compound annual growth rate (CAGR) of 5.6%.
Healthcare plastics find increased use each year in applications in healthcare packaging. In these changing times and in context of the emphasis on healthcare cost control, plastics are expected to increasing their penetration in healthcare packaging.
Until recently, most healthcare product markets grew unfettered by cost control. Only in recent years have cost containment efforts truly began to affect healthcare packaging and other markets within the healthcare industry. BCC Research has performed an in-depth analysis to understand how the market is reacting to these efforts and assessed its future growth in this new environment.
Plastic healthcare packaging products are segmented into two groups: medical and pharmaceutical. The former includes syringes, tubing, kits, intravenous (IV) bags, other bags and parts, trays, and a miscellaneous group.
Pharmaceutical packaging products are made up of containers (mostly bottles and vials), closures (caps, lids, etc.), blister packaging, and a miscellaneous category that includes other bags, pouches, etc.
According to BCC Research, containers, tubing, syringes and kits are the leading healthcare packaging applications, and account for about 65% of total plastic volume.
BCC believes the healthcare packaging market will also be positively impacted by increased use of disposable products, an aging population in the U.S. and Europe, a continued shift to contract packaging, growing overseas markets, and the emphasis on child-resistant/senior-friendly, and tamper-evident packaging.
The study covers key economic, technological, regulatory, and environmental considerations in markets for the use of plastics to package healthcare products. The report is a global study of activities within the healthcare packaging market.
This new BCC Research report is intended for companies involved in the development, formulation, manufacture, sale, and use of plastics in healthcare packaging. This study will be of interest and value to those involved in polymer and polymer processes, from manufacture of bulk resins to converting and other plastics fabrication processes. The report should also be of major interest to healthcare end-user companies, contract packagers, and plastic producers. Companies and personnel in ancillary businesses such as processing equipment, additives, and other support chemicals and equipment will also find the information presented in this report useful.
BCC, a publisher of market research reports and technical publications, can be reached at 49 Walnut Park, Building 2, Wellesley, MA, or by phone at 866/285-7215.
Companies in this article