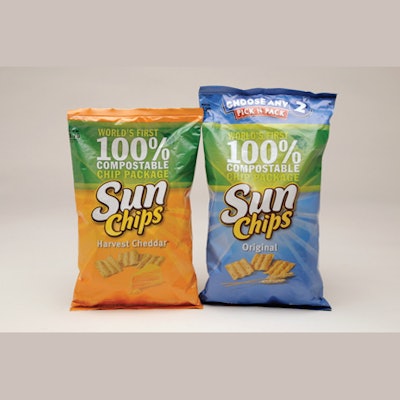 The degradable plastics industry has been on the verge of commercial success for decades, relates a new study, "Degradable Plastic," from The
Freedonia Group, Inc.
However, it reports, demand growth was limited because most degradable plastics were too expensive, were unavailable in large enough quantities, or had performance drawbacks that limited them to niche markets. This situation began to change in the early 2000s, as interest in environmentally friendly products gained strength, boosted by the efforts of major users like
Walmart
. At the same time, the availability of biodegradable plastics increased significantly due to expansions by key producers.
These positive trends are expected to continue, the study notes. U.S. demand for degradable plastics is forecast to rise 16.6% per year to 325 million pounds in 2014, valued at $380 million. Opportunities will reflect continued capacity growth, efforts to reduce pollution and U.S. reliance on petroleum products, and consumer demand for sustainable, environmentally friendly packaging and manufactured goods.
Polylactic acid (pictured is Frito-Lay's one-third PLA snack bag) and starch-based plastics currently dominate the market, and both products are expected to see strong growth. PLA will register faster gains, more than 20% per year through 2014, due to increased availability, greater processor familiarity, and performance enhancements that will expand potential applications. Starch-based resins will benefit from the introduction of improved resin grades, blending with other biopolymers, and an increasing number of suppliers. Opportunities are expected in compostable yard and kitchen bags, foodservice disposables, and various types of packaging.
The strong outlook for degradable plastics is prompting the development of new products. One of these is polyhydroxyalkanoate. While sales of PHA were negligible in 2009, rapid growth over the next 10 years should boost the product up among the leading types of degradable plastics. Growth is predicated on significant capacity increases, competitive pricing, and the development of grades capable of replacing polyolefins in higher-performance injection-molded articles as well as in foodservice disposables, nonwovens, containers, and bottles.
"Degradable Plastics" is available for $4,800 from The Freedonia Group. Contact Corinne Gangloff by phone 440/684-9600, or e-mail pr@freedoniagroup.com.