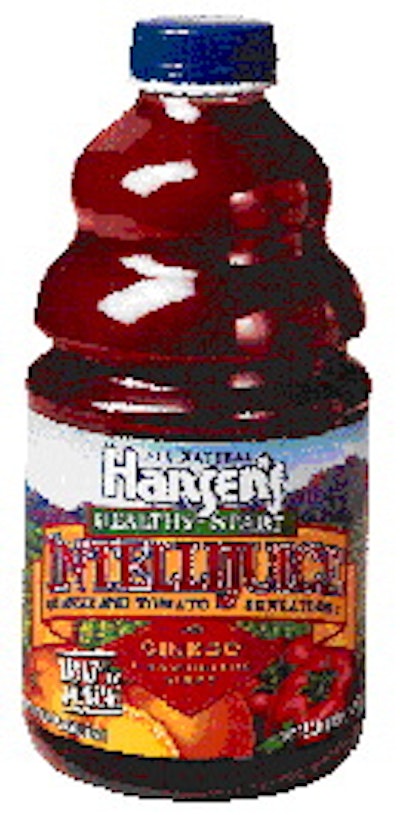 Available in four flavors and two sizes, the Healthy Start juices deliver nutritional benefits--vitamins and minerals as well as herbs and extracts like echinacea and ginseng--in a blend of all-natural fruit juices. Two sizes of Healthy Start bottles are now in health food stores nationwide and in some supermarkets in California.
"PET has gotten to be the standard container, the one that consumers and grocers both prefer," says Kirk Blower, vice president of sales and marketing at the Corona, CA, beverage marketer, in explaining his firm's choice of containers. Hot-filling delivers a shelf life of one year.
Hansen's 46-oz bottles of Healthy Start juices sell for about $2.99 and the 64-oz for $3.59. Both sizes are supplied by Schmalbach-Lubeca (Manchester, MI). Contract packagers fill them and apply a 43-mm injection-molded polypropylene closure from Zeller Plastik (Libertyville, IL), as well as a full wrap glue-applied label. Supplied by Fort Dearborn (Niles, IL), the label is an adhesive lamination of 60# paper and 1-mil PP.
Companies in this article