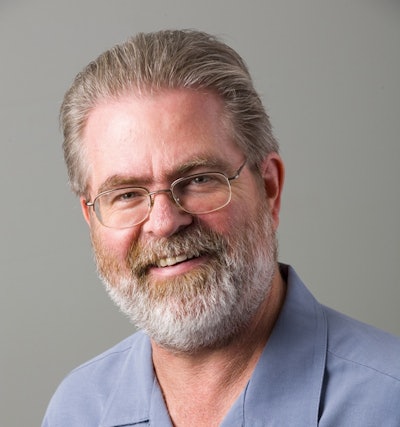 Recently this growth-oriented firm helped pioneer the development of a new breed of molded takeaway food tray. The microflute corrugated trays, from Spain's SAICA, are made from 100% recycled content (most of it post-consumer) and are 100% recyclable. Chesterford Group needs nearly 3 million such trays annually, which led to SAICA creating a new production unit in Madrid to keep pace with its new customer's needs.
According to James Lipscombe, Managing Director of the Chesterford Group, the new tray takes unit cost from about 3 cents U.S. to about 5 or 6. "Yes, it's a fairly significant jump, but we're willing to do it because we think it's the right thing to do," he adds.
Like so many other fast-food chains, the Chesterford Group had been using a tray made of extruded polystyrene foam (EPS foam). But this, says Lipscombe, is inferior for at least three reasons. First, he observes, it's a poor-quality product. Second, it has a negative impact on the environment. And third, says Lipscombe, consumers do not like them. So he set out to find an alternative, a task that took about two years.
"At first we thought a tray made from bagasse [pulp that is a by-product of sugarcane production] was the answer," says Lipscombe. "We sourced them from China. But when we finally put them into test mode in a few of our stores, there were a number of problems. For one thing, it was difficult to get them in exactly the size I wanted. Also, they were packed so tightly together that they wouldn't separate easily. In a fast-paced restaurant environment like a fish and chips shop, it isn't always practical to spend time separating trays if two come out of a stack together. So workers would occasionally hand out two trays instead of one. This was not good from a cost perspective."
One day Friar's Pride, Chesterford Group's foodservice distributor/supplier, introduced Lipscombe to SAICA. "They showed me a paper tray for fruit that was being used in supermarkets in Spain. I told them if they could make it in the size I wanted, I'd be interested. So after about a year of work on tooling and samples and getting it right, we arrived at a tray that was the right size and shape and was really robust. It's brandable, it's completely recyclable, it's made from recycled material, it has a grease-resistant barrier on it, it separates easily in the stores, and it keeps the heat in just as well as the foam tray it replaces. It's absolutely perfect for us."
SAICA says a special coating—a food-contact-approved aqueous dispersion of copolymers and waxes applied to both linerboards during the corrugating process—helps the E-flute tray withstand the grease that makes fish and chips the delectable treat that it is. Post-printed graphics are done in two-color flexo. Thermoforming is done with vacuum and plug assist on specially modified equipment from an outside OEM. Depth of draw is about 29 mm.
By the middle of January 2015, EPS foam was a thing of the past throughout the Chesterford Group's entire chain.
"Finding a sustainable packaging solution was absolutely vital for us," says Lipscombe. "We operate in a very crowded field, so we look for differentiation by positioning ourselves as being the company whose fish is all from sustainable fishing sources, and whose chickens are not factory farmed and frozen in Brazil. We are therefore delighted that by working with Friars Pride and SAICA, we have been able to create environmentally friendly trays that incorporate our branding and help us to manage portion control as well. We have ambitious plans to double the size of our company over the next five years, and the new trays will play an important role."