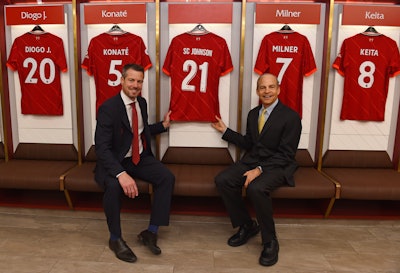 After successful partnerships with the Milwaukee Bucks NBA team and the Milwaukee Brewers MLB team to turn recycled plastic cups from events into new packaging for its Scrubbing Bubbles bathroom cleaner, SC Johnson has extended its program across the pond. In February 2021, the household cleaning products company teamed up with the Liverpool Football Club in Liverpool, England, to create a closed-loop recycling model for the more than half-million plastic bottles used at the team's Anfield Stadium each season.
---
---
The collaboration came about due to the two group's like-mindedness around sustainability. "We're excited to add the Liverpool Football Club to the organizations we partner with to help create a waste-free world," says SC Johnson Chief Community and Communications Officer Alan VanderMolen. "Earlier this year, Liverpool F.C. launched The Red Way [red being the team's official color], its vision for sustainability and way of making an impact on society now and in the future, and we thought LFC's mission aligned with our company's values."
The new partnership, called Goals for Change, includes a series of initiatives to drive improvements in sustainability and health and hygiene and provide pathways to greater economic and social mobility for youth across Liverpool F.C.'s communities in the U.K., Asia, and Latin America. Among the initiatives is the closed-loop packaging project, which allows fans at the stadium to place their PET beverage bottles into specially designed receptacles. SC Johnson then collects the waste, which is recycled and used to create special-edition trigger bottles for Mr Muscle cleaning products in the U.K.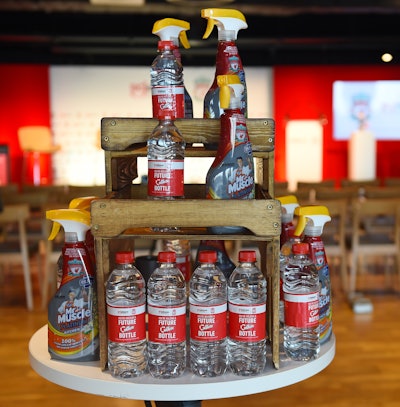 According to VanderMolen, none of the costs associated with the project will be passed along to consumers. "It will cost us more to make bottles out of recycled Anfield bottles, but that's an investment we're making because of the good it can do," he says.
The program is expected to collect up to 500,000 discarded PET packages. Says Matt Scammell, Commercial Director at LFC, "I feel very optimistic about the work we can do together through this partnership, both raising awareness and looking after the safety of our supporters and ultimately using our voices for good to help the next generation of Reds all around the world."
---
---