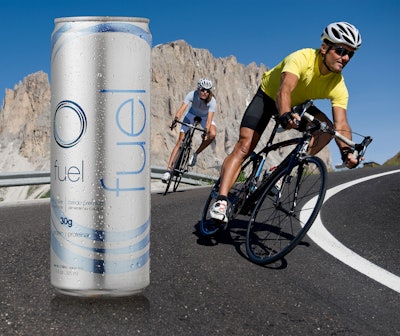 Supplying the can to Nutrie is Rexam. Says Aaron Parkinson, founder of Scottsdale, AZ-based Nutrie, "Thanks to our great-looking Rexam SLEEK can, it's easy to grab and take with you anywhere so you can drink it any time of the day."
With just two grams of sugar, Fuel delivers 30 grams of protein and is packed with fiber, vitamins and minerals. Whether it's filling the afternoon snack craving, or serving as lunch on the go, Fuel is specifically formulated to support the maintenance of good health.
Fuel is one of the three health products available as part of the Automatic Body program from Nutrié. Created by celebrity trainer Kim Lyons from the Biggest Loser, Automatic Body is a revolutionary weight loss system designed to help people lose weight and keep it off.
Nutrié chose the Rexam SLEEK can because of its unique shape as well as its portability, durability, and graphic capabilities. The company also benefits from the fact that cans are recycled at more than double the rate of any other beverage package.

Companies in this article