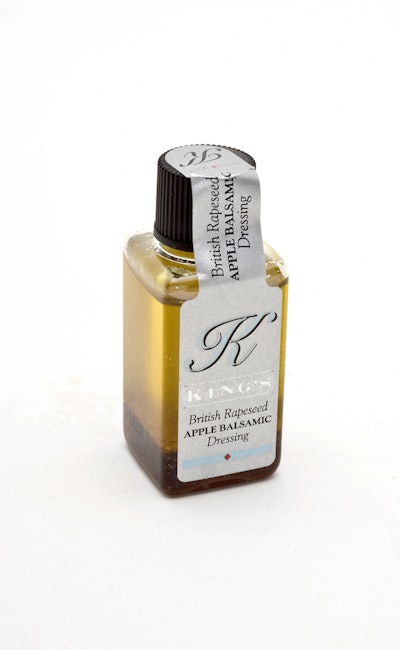 When King's Fine Foods sought to launch its British Rapeseed Oil and Apple Balsamic Dressing for British Airways' in-flight catering, the company wanted a British company to manufacture the bottle and cap.
King's selected M&H Plastics for this task. The supplier of plastic components with a 50-acre site in Beccles, Suffolk, created new tooling specifically for the 12-mL PET square bottle with a 13-mm screw cap that not only worked well for British Airways, but is also an ideal size for picnics, salads, and lunch boxes.
Laura King, owner of King's Fine Foods, says, "We chose M&H because they are a British manufacturer with the capability to design and manufacture tooling in-house to our specific requirements. We selected PET as the clear material allows the product to be seen, and the cap featured a tamper-evident label."
King's Fine Foods is a purveyor of luxury products such as caviar, smoked salmon, champagne, chocolates, and handmade biscuits.
Beyond having more than 1,000 standard products, M&H has a custom moulding service for exclusive designs and virtually everything is conducted on site, from concept design through tool-making, production, artwork, and decoration.