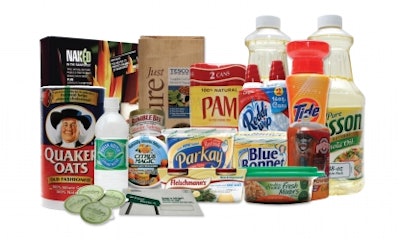 This helps make it an even more attractive alternative, since existing OPS already adds a more than 25% increase in yield over PETG.
In addition to high shrink, the new film has an MD growth of 3&, eliminating the shrink wrinkles, smiles, and frowns prevalent in the base and neck areas of many bottles and cups.
Polyflex OPS shrink label film also delivers: printability across all printing processes using both water- and solvent-based ink systems; a soft feel for the consumer; and lower shrink force versus PVC and PETG, which further prevents bottle and label distortion after application.
The new product is available in 50μ, 45μ and 40μ thicknesses and low, medium, and high shrink formats.
Companies in this article