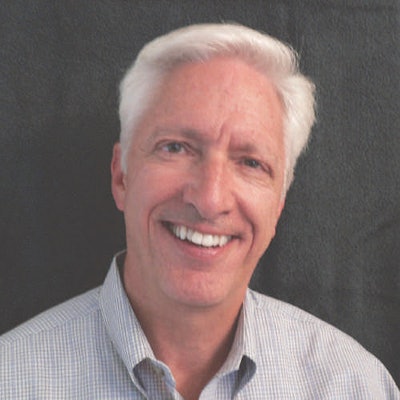 Terry Bedell, William LeMaire, and Jerome Heckman will be inducted into the Packaging Hall of Fame™ Class of 2007 at a ceremony in October as part of Pack Expo Las Vegas. PELV is produced by the
Packaging Machinery Manufacturers Institute
(www.pmmi.org). The event is organized by the PMMI Education and Training Foundation.
Now retired,
Terry Bedell
has always championed packaging's role in the environment. He devoted 28 years working at Clorox, overseeing the first major redesign of the Clorox bleach bottle, the introduction of a trigger-sprayer package for Formula 409, and the developments of the following: a water-soluble package for Act laundry detergent, the Fresh Step crystals stand-up pouch, the Clorox bleach pen, and Clorox toilet and bath wands. Bedell managed packaging- and product-related environmental issues for Clorox as director of environmental packaging for 10 years. He also served in leadership roles with trade associations and is recognized as an industry expert on packaging and solid waste issues and household hazardous waste.
William LeMaire
produced informational vehicles that promoted the dissemination and understanding of packaging developments, first with Package Engineering magazine in 1972, finishing with the sale of Packaging Strategies in 1999. He provided information and insight for engineering, purchasing, marketing, and management functions of food and pharmaceutical companies, extending the understanding of the complex relationships of packaging with the product and the consumer.
PMMI describes
Jerome Heckman
as "one of the most prominent attorneys working on the global regulation of packaging for over 50 years. One of Heckman's greatest achievements was establishing the FDA's Food Contact Notification Program. Heckman was also instrumental in the passage of the FDA Modernization Act in 1997, which helped create the FCN Program." Among Heckman's awards and honors are the Director's Special Citation Award from the FDA's Center for Food Safety and Applied Nutrition in 2000 for his role in the creation of the FCN Program and the International Achievement Award from the International Society of Regulatory Toxicology and Pharmacology in 2005.
Each year since 1971, the Packaging Hall of Fame has recognized professionals who have made significant contributions to the advancement of packaging technology.
For more information about the Packaging Hall of Fame, including a list of past honorees,
click here
.
-Jim Butschli
Companies in this article