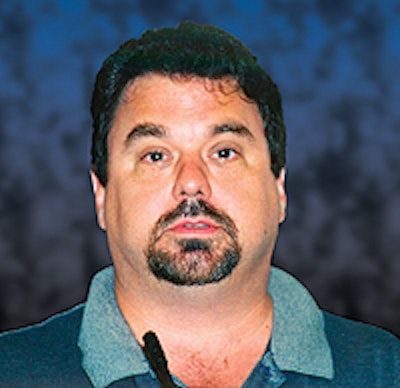 So concluded several speakers at the Ninth Fall Seminar held by the International Fresh-cut Produce Assn., Alexandria, VA, in September. The new packaging materials were described by Jeff Brandenburg, president of The JSB Group, Greeenfield, MA.
A new breathable oriented polypropylene film from Allied Extrusion Technologies (Peabody, MA) offers an oxygen transmission rate (OTR) of 600 cc/100 sq", while a new film from Pliant Corp. (Schaumburg, IL) is said to have OTRs of 1ꯠ to 1귔 cc/100 sq", Brandenburg said.
The third new material is a resin additive from Dow Chemical (Midland, MI). This technology, the speaker said, can be mixed with resins such as polyethylene. In combination with other resins, the OTR of the resulting film can be "dialed in" for virtually any value from one to 10ꯠ cc/100 sq", according to Brandenburg.
"My belief is that fresh-cut fruit is poised to grow, and the development of these polymers can only help that," stated Brandenburg, a consultant to the produce business. "Will this revolutionize the industry? I don't know. Is it going to have a significant impact? Yes, I believe this will."
At retail, fresh-cut fruits are growing rapidly, 25% during one recent 52-week period, according to scan data from Chicago-based Information Resources. In part, it's due to the production of Crunch Pak, a sliced apple producer in Wenatchee, WA. The company's Tony Fretag told the seminar his company's volume has gone from zero to 300ꯠ lb/week in just 18 months.
Other speakers at the seminar addressed fruit varieties and other technologies such as nondestructive techniques for detecting ripeness and water-knife fruit cutting.
At the close of the program, three buyers from stores and foodservice accounts all projected strong growth, but also were clear in stressing the need for "consistent freshness and flavor attributes" for continued success. —AO
Companies in this article